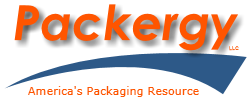 Irving, Texas (PRWEB) October 23, 2012
The leader in low priced plastic bags, poly mailers, adhesive tapes, boxes and other packaging has upped the ante for the packaging industry by offering not one, but two iron clad guarantees for price, shipping cost and customer service. Packergy.com has offered businesses the lowest prices on quality packaging supplies. Now they are making their outstanding customer satisfaction a promise so customers can buy with confidence.
Packergy's low price guarantee is a commitment to match legitimate competitors' internet published prices on the same date of purchase. Packergy wants their customers to know that they can rest assured that they are receiving a quality product at the best available price when they make their decision to purchase. The new price guarantee simply backs up the already low prices that Packergy works hard to keep low.
Low shipping costs are another assurance for Packergy customers. Plastic products like poly bags are heavy in relation to its cost, so keeping the shipping charges low is very important. Packergy has taken the lead in processes to ensure their customers receive the lowest possible shipping cost.
While some companies actually use shipping as a means of income by packing on extra "handling" costs, Packergy makes a concerted 3 point effort to lower their customer's shipping cost.
1. Fist, Packergy has five (5) shipping regions within the United States, each with its own shipping calculation hub. You pay only for regionally-based shipping - even if they have to ship your zip lock bags or other packaging cross-country to accommodate the fulfillment of your order. The various shipping locations mean the package has less distance to travel, which relates to lower shipping cost.
2. Packergy strips away any middle man charges insuring customers are only charged the actual cost of their shipping and any processing.
3. Packergy offers free shipping on orders over $799 from select manufactuers. The heavy, bulk nature of most products is what makes them relatively expensive to ship in small quantities. It is also what makes them quite efficient to ship on pallets.
And to make sure it's customers know they're getting what they paid for Packergy offers a unconditional money back guarantee for a full 30 days from your date of purchase. Packergy ensures the accuracy and quality of its packaging products by performing random independent laboratory analysis, however if a packaging product you purchase does not meet your personal quality standards you can return it for a full refund, with no questions asked.
More information about Packergy and details governing their guarantees can be found at: http://www.Packergy.com
About Packergy:
Operated by Packergy LLC, Packergy.com provides an easy to use internet interface where small businesses can find a wide variety of packaging supplies at wholesale prices. Packergy is located in Dallas, Texas and has had an online presence since 2011.