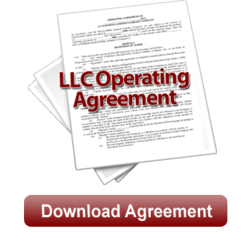 The LLC is an excellent choice for a small business
Provo, UT (PRWEB) October 19, 2012
Many businessmen who are starting a business need help navigating the different business entities. For instance they may have heard of a Limited Liability Company (LLC) or an S Corporation, but they don't know the advantages or disadvantage of the different business forms.
Choosing a business entity is an important part of setting up a business. LegaLees proudly announces its new LLC Wizard package that helps entrepreneurs understand and choose the best entity for their business start-up.
For instance, Mr. Phillips observes that an "LLC is a legislative creation that gives the liability of a corporation with the ease of management of a partnership to a business. It is basically a hybrid of those two business entities. The LLC is an excellent choice for a small business. It has the advantage of double asset protection. This means that if it structured correctly, if one of the members gets into personal trouble the company can be protected from their creditors."
"S Corps have special tax advantages. Shareholders of an S Corp can choose to pass corporate income, losses, deductions and credit through to their own tax returns. This means the S corp. can avoid double taxation that penalizes corporations. This makes the S Corp a good choice for a small business."
Mr. Phillips observes, "Many businessmen don't understand that they don't need to choose between the benefits of an LLC or S Corp. The good news is that if an LLC can pass the test to be run as an S Corp.\, then an election can be filed to have the LLC taxed as S Corp.
To qualify the LLC must have no members who are partnerships, corporations or non-resident alien shareholders. It must have no more than 100 shareholders and only one class of stock.
"For an LLC to file to be taxed as an S Corp, it must submit Form 2553 "Election by a Small Business" signed by all the shareholders to the IRS. Once filed, the difference between the two entities is pretty much a non-issue, as least as far as the "taxes" of the owners is concerned." Mr. Phillips said.
The LLC is a great choice for a small business. There is no need for anyone to vacillate between the LLC vs. S Corp, the LLC is the choice. If most of the income from your business is "earned income," then it would be a good idea to file an S Corp taxing structure with the IRS. If most of its income is passive income (rents, royalties, etc.) then have your LLC taxed as a Partnership.
The LLC Wizard has an Operating Agreement Template can be downloaded online here.
Attorney Lee R. Phillips is the founder of LegaLees Corporation, a company specializing in solving asset protection and tax problems for high net worth individuals. He is a Counselor of the United States Supreme Court. He has three university degrees—BS, MS, JD—and has held licenses in real estate, mortgage brokering, securities, and life insurance, as well as being a registered investment advisor. Lee is nationally recognized in the fields of business structures, asset protection, financial planning and estate planning.