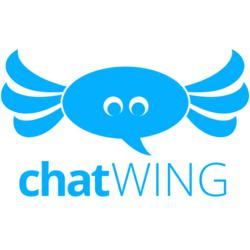 Houston, TX (PRWEB) October 22, 2012
MP3 lovers are surfing the Internet frequently, based on continuous observation done by Chatwing Dev team. These MP3 lovers are opting for downloads, yet a large percentage of them are still relying on music streaming. With this information, the Chatwing team launched a free chat widget equipped with an MP3 upload option. With this feature, users can now listen to music and participate in discussions at the same time.
Music review websites can benefit a lot from this MP3 upload feature. The website owner can now add the links of his song choices, and he can now start conversations based on those songs. Visitors can listen to the song and they can leave their remarks. This heightens up the way people communicate in the Chatwing chat app. Other visitors can even suggest new songs that the website owner can upload. Since the Chatwing chatroom has capacity for 1000 users, the potential of website chat is high.
Chatwing app's MP3 option has contributed to its selection of useful features. Along with this, the free chatbox allows background image embedding—a feature that gives optimum leverage to the Chatwing user. Moreover, visitors will be enticed upon looking at the image, especially if it is funny or sensational. Online marketers have relied on the background image option because it also aids any branding process.
Before December, the Chatwing Development Team is planning to add more features that can make the free chat widget more effective than before. These features will add speed, efficiency, and possibly more customization options to choose from. As of now, the Chatwing team is focused on introducing the free shout box to other online sectors where there are thousands of niches competing for online presence.
About Chatwing.com
Chatwing.com specializes in the new field of website chat. Over years, the Chatwing team has introduced live chat widget for hundreds and thousands of blogs. The Chatwing application bridges people from many parts of the world, creating global synergy through the Internet. The shout box can be installed in just seconds, and it can be used for varying purposes such as leisure and Internet marketing. It also allows a user to customize the size, color, and name of the widget. Chatwing is 100% free for everyone.