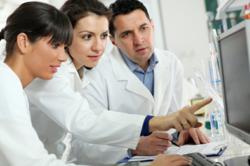 HLC exercises are unique because they ensure that those who do them surpass mere intellectual understanding
(PRWEB) October 23, 2012
Research over more than three decades by the life coaches at Holistic Learning Center has concluded that in order to arrive at the permanent behavioral change that they seek; life coaching clients must go beyond intellectual agreement to a point where they emotionalize what they want to heal, improve or transcend.
From this vast body of clinically tested research Holistic Learning Center has developed new Self-mastery assignments for its clients, students and teachers to assist them in their personal coach training by focusing the application of knowledge to the emotional issues they seek to heal.
Holistic Learning Center's exercises are unique because they ensure that those who do them surpass mere intellectual understanding and arrive at a place where they can actually feel what their Self-mastery issues are in a way that makes them concrete and tangible. This exponentially increases the probability of psycho-spiritual healing.
According to Hu Dalconzo, Founder of Holistic Learning Center "Emotionalizing is critically important because it creates the electro-magnetic energy (electricity) that alters our client's neuro-peptides and neuro-pathways, which is a mandatory component that is required to create permanent behavioral change, these new Self-Mastery exercises do just that."
Holistic Learning Centers Spiritual Life Coaches have documented over time that its 54 self-help exercises along with their accompanying 150+ supportive Self-mastery assignments decrease the duration, intensity and frequency of their clients and student's emotional triggers by 35% on average after only 15 hours of sessions of personal life coaching.
Holistic Learning Centers Life Coaching Certification Program teaches its students how to personalize its new clinically proven exercises and self-actualization drills in a manner that takes the abstract concept of inner Self mastery, which is a hard-to-understand theoretical concept and breaks it down piece by piece into a step-by-step, easy-to-understand, specific set of emotional, psychological and spiritual Self-nurturing exercise that have consistently helped the holistically competent become more competent.