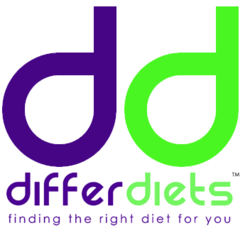 Providing dieters with some financial security whilst trying to lose weight should break down one of the barriers to starting a new diet
(PRWEB UK) 22 October 2012
Confidence is one thing, but paying a customer to use your own service is another!
For a limited time only Differ Diets are giving every new member £10 provisionally upon registration. If members follow their tailored Differ Diet plan and still fail to lose weight, then this money is theirs to keep for good. This is how confident Differ Diets are that their tailored diet plans will work for everyone.
Founder of Differ Diets, Astan Morarji recently said that losing weight can be easy, it's just that some need an incentive to get the process going.
"Many people choose not to diet as they are worried about the financial aspect of doing so. Providing dieters with some financial security whilst trying to lose weight should break down one of the barriers to starting a new diet. All of the Differ Diet plans are effective, sustainable and tailored which give us the confidence that every dieter will lose weight."
Differ Diets have complete faith in their approach, so much so that they are willing to offer £10 to any dieter who doesn't lose any weight.
Some are sceptical of this offer as they feel it may be counter-productive, causing some dieters to purposely fail in order to make an easy £10. But instead this £10 should be seen as a safety net for new customers, if the diet really doesn't work for them then they would be duly compensated.
All new dieters will have to accurately use their food journals and exercise logs so that Differ Diets can be sure that they have tried to follow their tailored plan.
This offer comes at the same time as a recent announcement that Differ Diets have decided to commission several new publications helping parents and children to lose weight.
Morarji went on to say: "Here at Differ Diets we have a genuine desire to help everyone wanting to lose weight, regardless of their shape, size or age. This is why we are funding new initiatives to help children and parents lose weight for free."
This new financial offer will only last for one month, so make sure you sign up now