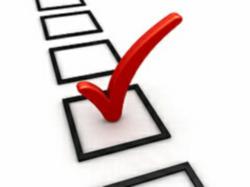 Get the latest reviews of home security systems on 6Webs.com.
(PRWEB) October 20, 2012
6Webs.com, the leading source of information related to home security monitoring services made some interesting discoveries when conducting their 2012 home security systems reviews. The national review site independently rates and ranks the top home security providers and their offerings on an annual basis and after speaking with consumers they found that home security shoppers are just as interested in the convenience factors.
We asked Tim Smythe, Senior Editor for 6Webs.com about the discoveries and he explained, "We go through an in-depth review process every year by analyzing each home security company's monitoring, technology, equipment and pricing. We conduct both online and offline research to see what customers are saying and how likely they would recommend their current home security provider to a friend or family. After speaking with customers we learned that many of them have interactive monitoring services that provide them with home automation and remote control features that are controlled from an iPhone, iPad or Android device."
Tim continued, "It's these features that were a strong selling point to consumers. Of course the initial interest is peace of mind and the added layer of security, but being able to remotely control your homes security, receive notifications when family comes and goes and stream video to an iPhone, well… that's just cool."
To read the full in-depth reviews for 2012, please visit http://www.6webs.com.
Consumers are interested in the convenience factors just as much as home security and intrusion monitoring. The convenience factors such as being able to unlock your home while at work makes scheduling home maintenance repairs much easier. Many home security systems offer the ability to check in remotely by streaming video from a home security camera right to your mobile device.
It is these convenience factors and breakthroughs in technology that have home security shoppers excited about selecting the best home security system for their family. Those interested in purchasing a system should always do their research to determine which home security company offers the features that will fit best into their lifestyle. 6Webs.com provides consumers this information in an easy to read format that compares the top home security companies and their monitoring services side by side.
About 6Webs.com
6Webs.com is a national home security review site that provides consumers with the latest information in the home security industry. 6Webs.com specializes in independently reviewing home security companies and their offerings on an annual basis.