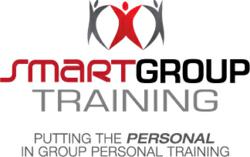 Elizabethtown, KY (PRWEB) October 21, 2012
Smart Group Training will be presenting at the Elite Training Workshop in three weeks. This convention, on November 10th in Naples, Florida, brings together fitness industry leaders to share tips on growing a personal trainer business.
The workshop will provide hands on instruction geared toward both helping fitness businesses grow and improve their training techniques.
To accomplish these two goals, Smart Group Training co-owners Steve Long and Jared Woolever plan on delivering a presentation concerning how trainers can use the skills of assessment and corrective exercises to build a group training business.
"All fitness entrepreneurs face two primary concerns," says Nick Berry, Co-Owner of Fitness Consulting Group, the group organizing the event. "They must have elite training skills and at the same time be able to market those skills to bring in and retain clients."
Berry and his business partner Pat Rigsby have put on events like this in the past. At previous workshops, they have featured trainers who were able to find a niche in the fitness industry and use it to attract clients. These abilities are what drew them to Long and Woolever.
"The thing about Jared and Steve is that they have been out there training people successfully through a small group personal training mindset for years," Berry says. "They know how to make it work, and that's by combining a dedication to training with the ingenuity to market their unique skill sets."
After years of successfully building their own fitness businesses, Steve Long and Jared Woolever teamed up to form Smart Group Training, a company that provides personal trainers with tools and systems designed to improve their experience with group training.
"A lot of trainers out there stubbornly cling to the idea that one-on-one personal training is the gold standard," Long explains. "Yet from our own experiences, we have realized that group personal training can be even more effective when done right."
Known for his practical approach to personal training, Long has specialized in functional fat loss, sports performance, injury prevention and rehabilitation, and lifestyle coaching.
"My skills in combination with Jared Woolever's skills, knowledge and insight will provide trainers with the systems necessary to take group training to the next level," Long says. "And we're going to make every effort to help trainers get better at the Elite Training Workshop in 3 weeks."
While Long and Woolever firmly believe in the transformative power of group personal training, they understand that not all trainers know how to incorporate a personalized experience into a group setting.
For this reason, Smart Group Training instructs trainers to incorporate personalized assessments and corrective exercises into their semi private personal training sessions.
Furthermore, both men advise that personal trainers adjust their exercises to fit their clients' needs, stressing the importance of modifications and progressions.
The Elite Training Workshop will take place on November 10th in Naples, Florida. Smart Group Training will be joined by other notable fitness presenters, including Mike Robertson, resistance band expert Dave Schmitz, and combat sport specialist Joel Jamieson.
For more information on the Elite Training Workshop, visit http://elitetrainingworkshop.com/
About Pat Rigsby and Nick Berry: Pat Rigsby and Nick Berry are the co-owners of Fitness Consulting Group, a leading business development consulting firm within the fitness industry.
Smart Group Training is part of the Fitness Consulting Group family of companies. It provides personal trainers, coaches, and business owners with tools to improve the quality and reputation of group personal training.
To learn more about group personal training, visit: http://smartgrouptraining.com/.
####