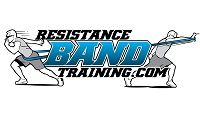 Elizabethtown, KY (PRWEB) October 22, 2012
In three weeks resistance band training expert Dave "The Band Man" Schmitz will be appearing at a seminar of fitness industry leaders in Naples, Florida. The seminar, called the Elite Training Workshop will be held at the Florida Fitness Coaches gym on November 10th.
The workshop will provide hands-on instruction geared toward both helping fitness businesses grow and improve their training techniques. The fitness experts plan to discuss a variety of topics concerning aspects of training and fitness marketing.
"Growing a personal training business is hard, but it's something Dave 'The Band Man' Schmitz is quite familiar with," said Pat Rigsby, CEO of Fitness Consulting Group, the group organizing the event. "He understands the importance of finding a niche and continuing to improve upon his craft."
By bringing together leaders in the fitness community, the Elite Training Workshop seeks to address two primary concerns: how to market one's business and how to become a better trainer. Dave Schmitz, the world-renowned resistance band training expert, believes both goals are attainable.
Known to many simply as "The Band Man," Schmitz is the owner of Resistance Band Training Systems. For over a decade, he has worked exclusively to develop resistance band training as both an alternative to and a complementary component of resistance workouts.
"Over 20 years ago I was a physical therapist working with resistance bands," Schmitz notes when describing his background. "After some time, I realized that not only are exercise bands good for preventing and overcoming injury, but they actually boost performance."
Currently, Schmitz works with high school athletes, consults with a college football program, and continues to teach people about exercise bands on his website and at live events.
With decades of resistance band training experience, Dave Schmitz was recently named one of the 100 Most Influential People in Health & Fitness. His company, Resistance Band Training Systems, sells bands, band workouts, and other training products.
"All kinds of athletes benefit from resistance band training," Schmitz says. "Resistance band workouts are safe, fun, and effective. Best of all, anybody can do them. I have worked with children, teenagers, adults, and even elderly clients, and all of them get results."
Joining Dave Schmitz will be President of Robertson Training Systems Mike Robertson, combat sport training guru Joel Jamieson, and Jared Woolever and Steve Long of Smart Group Training.
"The Band Man and the rest of these experienced trainers have a lot to teach," Rigsby explained. "The event is going to be a treat for anyone interested in learning about fitness and running a fitness business."
The Elite Training Workshop begins in less than three weeks. It is scheduled to take place on November 10th in Naples, Florida.
For more information on the Elite Training Workshop, visit http://elitetrainingworkshop.com/
For more information on training with resistance bands, visit http://resistancebandtraining.com/
About Dave Schmitz: Dave Schmitz is the Co-Owner of Resistance Band Training Systems, and the creator of http://www.resistancebandtraining.com, the only website exclusively devoted to training with large continuously looped resistance bands.
Resistance Band Training Systems, LLC is part of the Fitness Consulting Group family of companies. It is the leading resource for resistance band training. RBT offers education on resistance band training, hosts live events, and offers a training certification and other products.
####