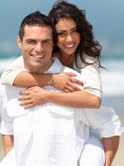 When customers find us they are delighted to know we are in the neighborhood
Columbus, Ohio (PRWEB) October 22, 2012
Search for teeth whitening in Columbus Ohio at yellowpages.com and you will find Abella Ultra-White Advanced Teeth Whitening. "We feel that being at the top of the page will let consumers know we are here." said Bruce Deitrick, owner of Abella Ultra-White.
Abella Ultra-White has been open for several months and is still working on better ways to introduce themselves to their customers. With retail spaces at a premium in the Polaris Parkway area, local businesses sometimes find it more affordable to set up shop off of the beaten path. But with that, comes the challenge of making the public aware of their products and services. "When customers find us they are delighted to know we are in the neighborhood." said Deitrick. "But getting the word out is always a challenge."
Abella Ultra-White uses a whitening gel that is organic, plant and mineral based, and in today's market that is very important to consumers. Add that to the fact that their pricing for products and services are priced well below their competitors, they will do very well when discovered by consumers.
About Abella Ultra-White, Advanced Teeth Whitening.
Abella Ultra-White is a Columbus, Ohio teeth whitening company who provides an alternative to going to a dentist for safe and effective teeth whitening products and services. You can learn more about Abella Ultra-White on their website at http://www.AbellaUltraWhite.com.