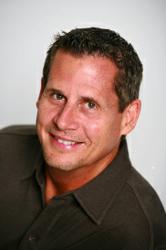 The Destructive President provides an explanation of Obama's psychology, and why he is devasting America.
Laguna Niguel, CA (PRWEB) October 21, 2012
Members of the media are invited to interview nationally prominent psychologist Dr. Paul Fick, who has announced a detailed report on the psychological condition of President Barack Obama.
Dr. Fick is a very experienced, clinical and forensic psychologist. He has completed a lengthy, detailed, scientific study of President Obama. The result is the announcement that Obama is severely psychologically damaged, according to Dr. Fick. He is willing to provide full details of his research, evaluation, findings, and recommendations for therapy.
"Some observers have claimed that Obama appears to be narcissistic. He's way beyond narcissism. Yes, he has narcissistic symptoms, but he also suffers from paranoid tendencies and oppositionalism. This combination makes him a dangerous and destructive president, filled with carefully hidden anger that he is exacting upon America, which he consciously and unconsciously hates," Dr. Fick explained.
Obama is not capable of sound judgment, or rational thinking. He uses defense mechanisms to cover his deficiencies, such as projection – he blames others for his failings, according to Dr. Fick.
"Obama is filled with hate, which developed in his troubled childhood and teen years. His thinking is distorted by victim logic. When he was a teen and in his college years he used drugs and alcohol as his defense mechanism, but now the defense mechanisms he is using are far more destructive. America is at severe risk," he warned.
Dr. Fick has announced to the members of the media that he is willing to be interviewed and respond to any questions. The details of his study and findings are available for examination and review in a published digital book: "The Destructive President: Inside the Mind of Barack Obama." Details and a sample are available at http://www.DestructivePresident.com.
About the Author
Paul M. Fick, Ph.D. is a clinical and forensic psychologist with a private practice in Laguna Niguel, California.
About the Book
Dr. Paul Fick exposes the psychological underpinnings and explains why President Obama is destroying the traditional institutions of the United States in his book The Destructive President. He describes how Obama's failure to resolve his childhood losses negatively impacted his behavioral development. The book is available in digital format at the author's web site http://www.DestructivePresident.com.
Press Contact:
Dr. Paul Fick
(949) 466-5943
Keywords:
psychologist, Obama, narcissism, psychological damage, press, media, Paul Fick, psychological, condition