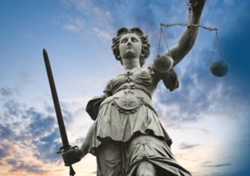 Join us, help us hold those responsible who may not have adequately warned patients of the severe risks...
Houston, TX (PRWEB) October 21, 2012
The http://www.McDonaldWorley.com lawsuit attorneys have announced they are extending their offer of a free lawsuit evaluation for people who suffered stroke, a heart attack, or cardiovascular problems following dialysis treatment. The offer was initially announced following the FDA Class I GranuFlo acid mixture recall, commonly used in treatment, and has been extended by the law firm in order to ensure all those affected get the legal help they need.
The Class I recall issued June 2012, linked the Fresenius hemodialysis concentrates with the potential to cause serious side effects, increasing the risk of cardiac arrest, stroke, and death.
During treatment the mixtures are often used to stop the build up of acids seen in kidney failure patients. The New York Times reported additional bicarbonate in the GranuFlo mixture may not have been taken into account during treatment by health care providers.
"The details of the recall are troubling. With risks of adverse health effects as cardiac arrest, stroke and heart attacks, people need to be warned properly before treatment, given the options beforehand in order to make an informed decision," stated lead GranuFlo attorney Don Worley with the site.
Potential risks associated with the dialysis products include:

Cardiac Arrest
Stroke
Cardiovascular
Low Blood Pressure
Other Cardiovascular Problems
"In light of our findings, we are extending our offer for a legal review for people. Loved ones acting on the behalf of those who died, as well as those who suffered complications are eligible," added Mr. Worley.
About McDonaldWorley.com:
The firm handles cases nationally, the experienced attorneys help people achieve settlements and justice following injury with the clients interests in mind. People who would like to take advantage of the free GranuFlo attorney case review can visit: http://mcdonaldworley.com/free-legal-case-review to find out if their case can win and learn more about their legal rights.