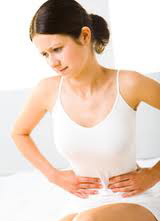 Let me put my history as a nurse and legal experience to use for you, take advantage of our confidential case review today...
Houston, TX (PRWEB) October 22, 2012
The surgical mesh lawsuit attorneys with McDonaldWorley.com, have announced the extension of their special offer providing confidential and free legal case reviews for women with bladder sling implants, suffered as a result and wish to find out more about their legal options.
The initial offer was announced following reports of defective bladder slings and other surgical mesh products. In 2011, the government issued a FDA mesh and sling product warning of serious complications associated with the products.
A New York Times mesh sling report reveals numerous complaints having been filed as early as 2004 for meshlike patch products. With problems often requiring numerous operations in attempts to correct the issues ranging from bloody discharge to sexual dysfunction.
The products are commonly used to treat urinary incontinence, pelvic organ prolapse, used to fortify areas of weakened tissue. The advisory warns of complication risks of failure including infections, sexual dysfunction, pain, bleeding and other problems.
"Ms. Eddington, our lead mesh injury attorney was a former ICU nurse and is knowledgeable in the legal and health problems that can be associated with mesh implant failure," stated Don Worley, lawyer with the firm.
"Our bladder sling attorney lawsuit review is entirely confidential, and I can help provide sufferers find out if they have a case, and am well versed with the health issues faced," added Ms. Eddington, lead bladder sling lawsuit attorney with the firm.
About McDonaldWorley.com:
Accepting clients nationally, the firm is proactively pursuing legal options and helping women who suffered following failed mesh implant surgery. Women who had a bladder sling or related mesh patch procedure and would like to take advantage of the free offer to get their case reviewed confidentially, visit: http://www.mcdonaldworley.com/bladder-sling-lawsuit