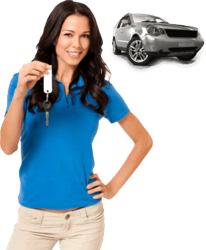 Getting the right insurance depends on what kind of car a student wants.
Seattle, WA (PRWEB) October 20, 2012
Full Time college students often need a student auto loan. With today's rising tuition costs, and the busy life that most students live, having a car can makes all the difference when it comes to getting places on time. Having a car could even mean eligibility for a job that otherwise couldn't have been considered.
If a student is trying to figure out how to purchase a car – they should remember that they can qualify for a student auto loan even if they don't have a job. In addition, a student can also get an auto loan for used cars too – auto loans do not only apply to new cars at the dealership. Since most students drive used cars, this is important to know.
Getting the right insurance depends on what kind of car a student wants insured. if a student gets in a wreck, depending upon the car, some cars are more expensive to fix than others. So, when a student is thinking about a car loan, they should also question what kind of car they can afford.
Maintenance is a factor that a student should consider. Sometimes, more expensive cars come with free maintenance. A BMW can cost quite a bit more than a Honda, but if it comes with full maintenance for three years, a student may be saving money in an area that most people don't even think about when they want to buy a new or used car. If one calculates all the costs of owning a car, they may discover the BMW actually costs the same. A student should also be sure to calculate fuel costs and gas mileage as they affect how much a car will cost to run each year.
Students looking for an auto loan probably have some idea of the type of car they want and how nice of a car they desire to purchase. It's important to remember some of the other extra costs like taxes, title and license fees, and the destination charge. Also factor in continuing costs such as gas and insurance. After measuring out one's budget, the student can decide what kind of student auto loan they want, and if they want to give a down payment on a student car loan.
In the past, students almost always had to make a down payment on a car — almost like it was proof that one could afford to buy the car. Now, down payments are close to completely optional. Car companies and dealers are so eager to sell cars that they don't want the stumbling block of a down payment to stand in the way.
Complete Auto Loans
527 N Macleod #4
Arlington WA 98223