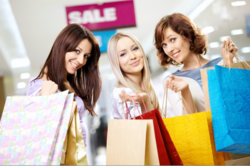 FashPlus showcases only plus size womens fashionable clothing by BODY type
San Francisco, CA (PRWEB) October 24, 2012
Although the runways and fashion magazines are filled with waif-sized models, the look definitely doesn't represent the curvy physique of many women. According to ABC news, The average American woman is 5-foot-4, weighs 164 pounds and wears a size 14 to 16. There's even a Full Figured Fashion Week in New York City. Plus size women want to look as good as they feel. And now they can get the best fitting, trendiest plus size fashion through the newly opened fashion curator, FashPlus.com
"Full figured women want to look just as stylish and trendy as their smaller counterparts but few retailers offer style selections for them and on top of that retailers are not conversant with the unique fitting needs of these curvaceous women. That's exactly what we want to address at FashPlus.com" said Amol Jadhav, Founder, FashPlus.com
FashPlus is the first site to showcase trendy, fashionable only plus size women's clothing by Body shape. FashPlus provides a one stop website that showcases the latest fashions from all your favorite stores and brands by body shape. Although FashPlus.com features clothes from many plus size brands, they're not a retail store. They showcase trendy plus size clothes from a variety of retailers and brands like Forever 21, Old Navy, ASOS and Macy's, among others.
"Our picks are expertly chosen with the understanding that "one size fit's all" doesn't cut it, rather that there are different body shapes" added Amol Jadhav. "The ultimate goal of FashPlus.com is to give full figured women a central location where they can find a variety of fashionable clothing that fits them well."
Everything at FashPlus is geared towards the full figured woman, and each item is categorized according to body type. For example, some dresses are geared towards pear-shaped women – those who are smaller on the top and larger on the bottom. Other items are more for hourglass figures – women who are proportioned evenly on the top and the bottom, with a defined waistline.
Membership to the exclusive FashPlus.com website is free but is invite-only. For a limited time they are offering invites through this exlsuive URL http://fashplus.com/launch