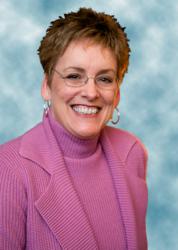 Sara has been a terrifically valuable member of our virtual biotech teams for the past several years. She will bring her preclinical expertise to even more projects now.
Cary, NC (PRWEB) October 30, 2012
Dr. Sara McKenzie has been appointed a Principal, Preclinical Development at PharmaDirections. She will be based in the Boston/Cambridge area where the increasing demand for virtual drug development has fueled the need to increase our staff Sara's long experience in managing the development of novel drug products makes her especially well suited for helping virtual biotech companies with their preclinical and clinical development programs.
Dr. McKenzie has been an associate with PharmaDirections since 2010 and now will be a Principal and a member of management team that oversees all client's projects. She will provide expert project leadership for large scale preclinical and clinical stage programs where she will develop the strategies and detailed plans required for meeting goals, milestones and deliverables. Her responsibilities will include leading multifunctional teams consisting of internal specialist resources and external service providers in a virtual drug development model that minimizes fixed costs and maximizes flexibility.
Over the past 25 years, Dr. McKenzie has served in a variety of management roles. At NormOxys, she was Vice President, Development Operations where she directed Clinical Operations and Regulatory Operations, and managed the IND enabling program for their NCE. Prior to that, she was Executive Program Director at Synta Pharmaceuticals where she managed the company's lead compound, elesclomol, which went into Phase III clinical trials for the treatment of metastatic melanoma. She was also Executive Program Director at Sepracor where she co-wrote and managed multiple IND submissions. Dr. McKenzie was also the Director of Project Management for Genzyme Corporation and the Director of International Operations.for Oncogene Science, Inc.
Her career has included work in small molecule drugs, protein-therapeutics, vaccines, medical devices and cancer diagnostics. Her expertise spans the range of experimental design, data analysis, manufacturing, clinical operations, and the business of science, all in the pursuit of improving the practice of medicine. Dr. McKenzie's PhD is in biochemistry and her MBA is in General Management.
About PharmaDirections
PharmaDirections is a consulting and project management company with a unique approach to managing preclinical, CMC and regulatory affairs programs. We provide strategic planning then oversee and direct pharmaceutical contract research using our own scientific experts and project managers. We are a comprehensive resource for virtual pharmaceutical and biotech companies who need to stay lean by outsourcing their R&D activities.