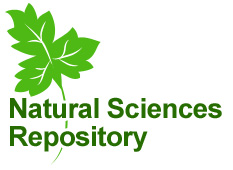 Farm Animals & Animal Feeding @ TriScience.com
Bad Honnef, Germany (PRWEB) October 22, 2012
The aim of the Repository for Natural Sciences Information is to provide reliable information on various areas of scientific interest in a format that can be digested easily. The information is presented in the simplest words and terms possible and that can be easily searched for within the website.
The Animal Section contains scientific information about living organism that feeds on organic matter. Because of this feeding habit, all animals can be called "heterotrophs," which means that they ingest other organisms or these organisms' products in order to sustain life. This term is used for multicellular and eukaryotic organisms belonging to the kingdoms Animalia and Metazoa. After inclusion of the two new categories, this section contains ten categories including Breeding, Cattle, Farm, feeding, Food, Mice, Milk, Muscle, Pigs and Sheep. Users can receive alerts for newly published content in this section by subscribing to the Animal Section RSS feed.
The newly published category Farm Animals contains scientific information on domesticated animals (raised in an agricultural setting) to produce various commodities such as food, fiber, and labor. Farmed fish and poultry can also be referred to as livestock, because they are raised and traded as other more popular "livestock" animals such as cattle, sheep, pigs, and more. Animal husbandry, an industry that refers to the raising of various animals for livestock use, is an essential component of modern agriculture everywhere in the world. The practice of animal husbandry has been essentially the same over the past hundreds years—animals are considered to be "domesticated" when humans control their feeding schedules, their breeding, and living conditions. The category currently contains ca. 400 articles including one on the effect of urea molasses mineral block supplementation on milk yield in buffaloes. The results were obtained using on-farm evaluation under smallholder mixed farming system in semi-arid India. Another study covers Salmonella contamination in pigs at slaughter and on the farm. Those results were obtained during a field study using an antibody ELISA test and a PCR technique. The latest additions to this category can also be retrieved by subscribing to the Farm Animals RSS feed.
The new Animal Feeding category contains scientific information on the different kinds of animal feed that are given to domestic livestock as a source of nourishment and sustenance. The first kind is commercial compound feeds, which are formulated according to the specific dietary requirements of the target animal. This type of animal feed can be complete, as they can be formulated to provide the animal's daily requirement of nutrients, vitamins, minerals, micronutrients, protein, and energy. Fodder, on the other hand, is sued specifically for cattle, goats, sheep, horses, chickens, and pigs. Fodder is typically derived from plants, which are cut and brought to the animals for food. Hay, straw, and silage are typical types of fodder, and they are often mixed with oils, mixed rations, as well as legumes and sprouted grains. The category currently contains ca. 2,450 articles including one presenting DC electrical stimulation of the pretectal thalamus and its effects on the feeding behavior of the toad Bufo bufo. Users can receive alerts for newly published content in this category by subscribing to the Animal Feeding RSS feed.
The repository groups information in the natural sciences according to interrelated sections and categories that will help readers understand the context of whatever topic is searched information on. It is composed of eleven sections which are subdivided into up to ten categories. Each unit contains a definition composed in an understandable way. Each item in these sections and categories contains up to twenty clickable tags. All content is delivered through RSS feeds.