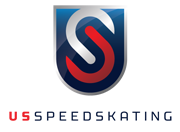 (PRWEB) October 22, 2012
IN DAY TWO OF THE SHORT TRACK WORLD CUP
In a tight race, in which he got bumped twice, JR Celski was able to cross the finish line in third place (1:24.889), to win the first medal of the World Cup season
"I was going for the win but just had a rough race. I'm glad I stayed on my feet," said Celski. "But the relay is next and we gotta qualify for the final and we've got a tough one cut out for us so we really need to put it in right now and just do some work."
Despite a fall by Kyle Carr, the men posted a very fast time in the relay but were disqualified at the end of the race and failed to advance to the finals.
"It was a difficult day. We had some good races but we had some people in positions where it could have been a bit better but it didn't work out either through bad luck or small mistakes," said interim head coach Stephen Gough
Several skaters, including Jeff Simon, Aly Dudek, Sarah Chen and Jeff Simon didn't qualify to skate in the afternoon races, facing tough competition and a winner-take-all format for the morning repechage races
Tomorrow, Team USA will compete in the 500m and 1000m and the ladies will skate in the B final of the 3000m relay.
"In the morning for the skaters in the repechage, I want skaters to have good races and to get a chance to compete in the afternoon races. In the 500m, I would hope it goes well. A lot of things can happen and the ice is very fast here," continued Gough.
The final day of racing begins tomorrow at 1:20 pm MST with the quarterfinals of the ladies 500m. You can follow all the action and results on our Facebook page (facebook.com/usspeedskating) or on Twitter (twitter.com/usspeedskating.com). Real-time results are also available at http://shorttrack.sportresult.com/.
For today's complete results, visit http://shorttrack.sportresult.com/.