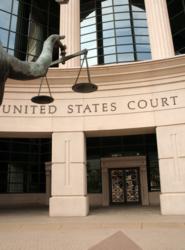 Many accident victims believe that the insurance adjuster is on their side and make the mistake of trusting that their adjuster's settlement offer is fair
(PRWEB) October 23, 2012
After years of rehabilitation and negotiations, Dana Van Der Jagt's auto accident attorneys obtained a $470,000.00 verdict on her behalf. Dana Van Der Jagt, a 16-year-old at the time of her collision, was a passenger in a vehicle that was struck at 35 miles per hour.
According to court documents, Liberty Mutual, the insurance company that was found liable for Dana's injuries, initially offered $10,000.00 to satisfy all of Dana's medical expenses as well as pain and suffering that resulted from her collision.
The $470,000.00 was awarded due to injuries to Dana's back, neck, and wrist. These injuries were determined to prevent her from pursuing her dream to become a professional horseback rider. Dana has received several awards for her riding and is now unable to ride as a result of her auto collision.
According to data from the National Highway Traffic and Safety Administration (NHTSA), 2,239,000 people were injured, and 32,885 people lost their lives in traffic accidents within the United States in 2010. Between 2009 and 2010, there was a 3.5% increase in injuries resulting from passenger vehicle collisions.
Although Dana and her family have been able to receive a favorable outcome, a number of car accident victims are less fortunate.
Tom Kiley, Massachusetts personal injury lawyer, has been assisting accident victims for several decades. "It is not unusual for insurance companies to try and take advantage of car accident victims during their time of need. Unfortunately, many accident victims believe that the insurance adjuster is on their side and make the mistake of trusting that their adjuster's settlement offer is fair. This leads to gross underpayment of medical expenses and an inability to recover financially from serious and catastrophic injury collisions.
"Luckily, Dana's family received obtained assistance, which allowed her to be compensated for her medical expenses as well as her pain and suffering that was a direct result of her accident," says Mr. Kiley.
About Kiley Law Group
Kiley law group was established more than 30 years ago by attorneys dedicated toward providing top-notch legal services on a contingency fee basis. Professionals at Kiley Law Group offer assistance for victims of auto collisions, defective products, and slip and falls.
Tom Kiley has been named the Million Dollar Man by the Boston Herald and has received multiple other rewards.
For more information call 888-208-1695, or visit his website at http://www.tomkileylaw.com.