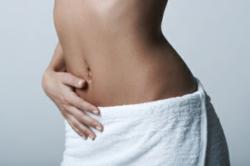 Knowing all legal options empowers women whose lives have been harmed by these products...
Houston, TX (PRWEB) October 23, 2012
Women who qualify may now take advantage of the special legal offer made available by the surgical mesh attorneys with McDonaldWorley.com. The firm has announced the expansion of their confidential legal review offer to include women suffering complications suspected to be related to their mesh patch implant. Women who have experienced difficulties because of mesh or the loved ones of those who have can get their confidential case review online.
The mesh sling patch is a product commonly used for the repair of tissue deterioration following pelvic organ prolapse, in the treatment of stress urinary incontinence, or for repair of weakened vaginal wall tissue problems.
An FDA reported that complications involving the surgical mesh patches used were 'not rare' and women have been reporting side effects including but not limited to:

Tissue Perforation
Bleeding
Pain
Sexual Dysfunction
Infection
According to Reuters bio-synthetic patch reporting they estimate the products to have been used in upwards of 300,000 implant procedures.
"As a former ICU nurse I'm experienced with the health complications that can result, and the sensitive nature of some of the side effects resulting from mesh implants. Our legal review is completely confidential, and I can help sufferers find out if they have a case," said Michelle Eddington, implant injury attorney with the firm.
"Find out if you have a winning case, find out what your legal options are, get you the information you need, that's how we can help," added Ms. Eddington.
Women may be entitled to significant compensation for their injuries. On July 26th, 2012, Bloomberg reported a California Jury awarded mesh plaintiff Christine Scott $5.5 million because of injuries caused by Bard's Avaulta Plus vaginal implant (case no. S-1500-CV-266034).
On July 13, 2011 an FDA Safety Communication warned of complications associated with surgical mesh for transvaginal repair and warned used of the mesh patch implant for treatment of POP may expose patients to greater health risks.
"Lives have been forever altered for the worse because of these products, join us in the fight to hold those responsible for your injuries," added Ms. Eddington.
About McDonaldWorley.com:
The experienced mesh patch lawsuit attorneys accept clients nationally. Women or the loved ones of those affected by these implants who wish to take advantage of the special offer extension should visit: http://mcdonaldworley.com/mesh-patch-lawsuit