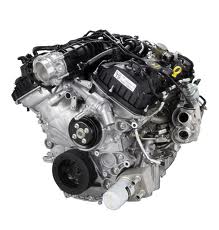 The UsedEngines.co website attaches warranty coverage to its entire stock of engines that are shipped.
Cleveland, Ohio (PRWEB) October 22, 2012
Ford Taurus engines remain in demand by vehicle owners and repair facilities. These engines are purchased and shipped each day by dealers and vehicle owners online. The UsedEngines.co website is now testing its entire Taurus engine inventory before it is shipped to the public. These measures are designed to improve the quality ratios of these used engines. While some companies choose not to test motors, all of the Ford Taurus engines for sale now shipped by UsedEngines.co are scheduled to go through this testing. Along with these tests, a standard engine warranty is included when customers complete a purchase. More information can be found at this link http://www.usedengines.co/ford-engines/ford-taurus-engines-sale.
The Ford Taurus was launched by Ford Motor Company in the 1980s and this vehicle alone helped to boost the worldwide sales of Ford. Ford duplicated much of the success of the Taurus into its Mercury Sable brand that was launched shortly after the Taurus was released.
Since millions of these vehicles were sold, many of these vehicles are still in use as used vehicles. Engine replacements can be one of the ways that car owners use to upgrade their vehicles. The used Ford Taurus engines now tested and shipped by the UsedEngines.co website are helping to make these replacements possible.
Quality issues are one thing that engine buyers keep in mind when researching engines. Automotive engine sellers typically use mileage as well as an included warranty as assurance to buyers. Engines that have low mileage and those that are covered by warranties can be perceived to be in better condition. Most auction websites that sell engines do not require sellers to provide warranty or returns information. The UsedEngines.co website attaches warranty coverage to its entire stock of engines that are shipped.
Ford Motor Company manufactured several engine types to fit the Taurus and Sable brands. Both a 4-cylinder and a 6-cylinder engine were used through the 1980s to the 2000s. These technological upgrades are one reason for the sales growth of these vehicles.
The inventory upgrades that have taken place recently at the UsedEngines.co website now include both variants of these engine types to fit the Ford and Mercury vehicles. This variety is one additional way that the Used Engines company is helping to expand engine buying options for customers.
About UsedEngines.co
UsedEngines.co sells Ford, Chevrolet, Dodge, Toyota, Isuzu and other engines from its solely owned warehouse. These used engines are shipped to individuals as well as those that own auto industry related businesses. By selling motors for discounted prices, the UsedEngines.co company has been able to reach more customers in a short period of time. First launched in 2010, the Used Engines website is now home to thousands of website visitors each week that search for used engines online. The UsedEngines.co company has been selling engines for decades and continues its upward trend as an online engine seller.