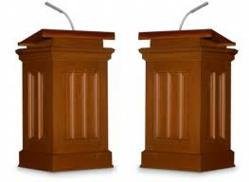 Insomnia is on the rise and simple solutions are needed
Highland Park, Illinois (PRWEB) October 23, 2012
Whether your views are conservative or liberal when it comes to your sleep attire one thing that is indisputable is the ultimate goal of getting a good night's sleep. For the record, new Goodnighties Recovery Sleepwear is the clear winner even for restless flip flopper sleepers. Those on the right side or left side of the bed are sure to find relief in Goodnighties high-performance ionized fabric. It's uniquely made to promote better sleep through a patented ionization technology called IonX. Goodnighties also moisture-wicks and is anti-microbial a first to combine these attributes in sleep fabric. Average non-sleepers love this fabric and it's a 'dream' for travelers.
Even without a poll, sleep concerns today are a problem for women and men. According to Clete Kushida, MD, a neurologist and sleep-medicine specialists at the Stanford University School of Medicine states "an estimated 50-70 million people complain of associated daytime impairment, and that insomnia seems to be on the rise".
The Society of Neuroscience during their most recent conference, (Oct. 2012) announced many studies on the importance of sleep and brain mechanisms. Research concluded that sleep contributes to shaping memory, learning and behavior concluding that one in five American adults show signs of chronic sleep deprivation, making the condition a widespread public health problem.
All are in agreement that simple solutions can make a difference in a person's quality of life when it comes to better sleep. Goodnighties functional fabric is aligned with the awareness brought forth through this conference.
"As these research findings show, we cannot underestimate the importance of a good night's sleep," said press conference moderator Clifford Saper, PhD, MD, from the Harvard Medical School, an expert on sleep and its deprivation. "Brain imaging and behavioral studies are illuminating the brain pathways that are blocked or contorted by sleep deprivation and the risks this poses to learning, memory, and mental health".
One culprit that contributes to problems linked to insomnia is body temperature changes. For women, hot flashes are unquestionably the single symptom of menopause that aggravates women the most. Goodnighties Recovery Sleepwear serves as a non-hormonal solution to address this issue. The non-binding, comfortable, 4-way-stretch custom-made fabric has 'superior' moisture-wicking properties.
Since Goodnighties was featured on The Dr. Oz Show earlier this year, many agree with his on air assertion that "Goodnighties keeps you really cool all night long" and "I really like the way they feel" he continued from the segment titled "Secrets from Dr. Oz's House". Dr. Oz is a leader today in better health and the enlightenment from his ideas is highly revered. "A simple solution like Goodnighties is exactly what people are looking for when it comes to better sleep" said Goodnighties owner, Marcia Bacon. "The repeat purchase ratio is very high and so are referrals – that's a strong vote for Goodnighties" she continued.
In a race for time, sleep has become a luxury that can't be taken for granted. Pills are not the answer and the new direction for better health is finding a simple solution for better sleep. Goodnighties is 100% Made in the USA (another reason you'll sleep better) It's the perfect gift for the holidays for women and men. Sold separately for mix and match sizes, styles and colors. For further information visit http://www.goodnighties.com