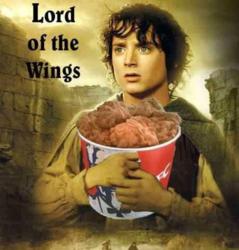 (PRWEB) October 21, 2012
Lmao Stuffs Inc. has launched its new website, the lmaostuffs.com, with a slogan "just another LOL site". This is open for all people from different parts of the world who want to view, share and collect funny photos, just have fun and get amused and entertained during their free time at work or school.
The said new website of Lmao Stuffs Inc. is now made available and everyone is welcome to visit the website, share their own set of photos with funny images of people, animals or graphics. People who have a collection of humorous pictures in their own computers and laptops may now visit the site and begin uploading and posting these photos and make all people who can see their pictures laugh and have fun.
To give a chance to anyone who wants to share something just for fun and entertainment, the website of Lmao Stuffs Inc., was created and offered to all people to provide them this opportunity. The said website was designed to give members and visitors a chance to post their unique collections of funny photos which can make other people laugh and feel happy upon visiting the site.
The home page of Lmaostuffs.com has 2 pages that contain 11 boxes for funny photos. All boxes displayed in the web page of Lmao Stuffs Inc. have their corresponding description to give visitors some idea as to what the photo is all about and to guide them to the boxes where they should upload and publish their own photos.
The users of the said new website will be required to create their own accounts before they can post their humorous pictures stored on their laptops, USBs and computers. Once the registration process has been completed, the users will be allowed to start uploading their comic, hilarious and funny photos to their suitable categories. People who can create jokey photos on their own are also invited to visit this new website for Lmao Stuffs. Their skills in editing and creating photos will help them in making their own photos if the pictures they have in their collection fail to match with the categories provided in the web page.
All people who have accounts on the said new website of Lmao Stuffs Inc. will be granted with the chance to give comments and share what they can think or feel regarding the posted pictures and they can also click the "heart" icon to show that they love and like every photo that made them laugh.
The step by step process of uploading the photos is very easy and exciting to do. The said website is always accessible and users can visit the site anytime and anywhere. All people who will subscribe to the said website will be obliged to adhere to terms and regulations to avoid penalty and termination of subscription. All subscribers are allowed to perform some actions as long as they abide with the policies in using the site. They are permitted to download and copy a content including other items shown on the website that are available for downloading. This privilege is intended for personal purposes only, provided that the subscriber keeps all copyrights including other notices added in the content. The private details pertaining to all people who subscribe to the service offered by Lmao Stuffs Inc. was protected and stored carefully to ensure their security as well. The company has alsp added that they do not provide any personal information of their subscribers to anyone for security purposes.
It was expected that those people who are fond of sharing hilarious pictures will be encouraged to visit this new website, share their own photos and view the pictures posted by other people. As of now, Lmao Stuffs.com is now available and ready to accept funny pictures. The visitors will just need to register prior to starting with uploading their photos online. It was also expected that people will surf the web and use this website to entertain themselves during their free time while having the intention to show their own collection of funny and entertaining photos.
Lmao Stuffs Inc. is an online company located in the state of California. This company promotes their website with a slogan "just another LOL site" that means that they are engaged in pure entertainment and fun. Their company opened its website that will accept photos with humorous images, animals and icons. The website is offered to all people from various parts of the world who love to collect, share and view the pictures that can really make people laugh and have a good time. The website provides security for all their subscribers right after the registration process.
To know more about Lmao Stuffs Inc, please visit their website http://www.lmaostuffs.com