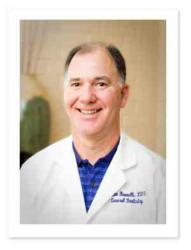 Since implementing the Community Dental Plan into our practice, we've seen more and more patients that don't have dental insurance come in for exams and x-rays
Richardson, Texas (PRWEB) October 23, 2012
Dental Insurance is a program that less and less employers are offering as a benefit to their employees, because of the rising cost of providing such benefits. Unfortunately this makes many people without dental insurance shy away from visiting the dentist for regular exams or needed treatment. Brunelli Fluellen Family Dentistry located in Richardson, Texas recently implemented a program to help the uninsured. The program, which is called "The Community Dental Plan", offers families substantial savings on dental work, free basic cleanings, whitening trays and other discounts all for a small annual fee. Dr. Alan Brunelli of Brunelli Fluellen Family Dentistry commented on the program. "Since implementing the Community Dental Plan into our practice, we've seen more and more patients that don't have dental insurance come in for exams and x-rays," says Dr. Brunelli. "I sleep well at night knowing that people who would otherwise have no means of receiving such care are being taken care of by our program."
The Community Dental Plan is not insurance, but it is designed to give individuals and families without dental insurance an affordable solution for dental care. The plan eliminates monthly deductibles and participants only pay when they need dental work. Unlike many dental insurance companies, with the Community Dental Plan there is no waiting period and no limitations.
Patients living in Richardson Texas or surrounding areas can also add additional family members for a discounted fee. All Community Dental Plan patients receive free x-rays, free exams, free cleanings, free whitening, free whitening trays for those 16 & up, 15% off all dental work, and 20% off dental supplies.
To learn more about the Community Dental Plan, please contact Richardson dentists Dr. Alan Brunelli and Dr. Brianna Fluellen at Brunelli Fluellen Family Dentistry. You can contact their office directly by calling (972) 231-8241, or by visiting http://www.RichardsonSmile.com.
About Brunelli Fluellen Family Dentistry
Brunelli Fluellen Family Dentistry in Richardson, Texas was founded over 25 years ago and provides a full-service, state-of-the-art dental practice designed to meet most dental needs. Dr. Alan Brunelli earned his dental degree from Baylor College of Dentistry in 1989 and opened his practice in 1994. Dr. Brianna Fluellen graduated from Baylor College of Dentistry in 2008 and joined the practice in 2009.