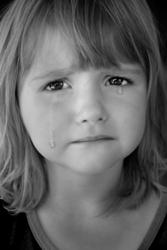 Sandusky enters jail, while millions more child sexual abusers go uncharged and undetected by traditional background screening methods.
Jacksonville Beach, Florida (PRWEB) October 22, 2012
SingleSource CEO and President Don Dymer asks administrators and directors of schools and all youth serving organizations: "what risk management steps have you added to your background screening policies to prevent child sexual predators from gaining access to children and youth since Jerry Sandusky made child sexual abuse headline news last year?"
Dymer and his company SingleSource Services were recent participants of "Awaken to Change", a conference sponsored by Prevent Child Abuse America held in Jacksonville. The company showcased the many benefits of including The Diana Screen® as part of a comprehensive background screening program for hires or when selecting volunteers to work with children. SingleSource met with organizations from across the nation to continue to educate and broaden public awareness about an this important risk management assessment tool.
The Diana Screen®, an on-line assessment tool scientifically evaluates those individuals at high risk to violate sexual boundaries with children and teens. The screen is used by the North Carolina Department of Juvenile Justice, the Atlanta Church Diocese, Boys & Girls Clubs of America, and other mentoring agencies and residential homes for youth and is endorsed by the Foster Family-based Treatment Association. The test of 120 questions is scientifically evidenced based and was developed by Abel Screening in Atlanta, Georgia after 17 long years of research.
SingleSource background screening company is a certified Diana Screen® test center.
The results are confidential and not revealed at the test site or to the administrators of the test. "This test should be included in every thorough background screening program for those people being hired or selected as volunteers to work with, or around children," states Dymer.
Youth-serving organizations, agencies and corporations that use The Diana Screen® demonstrate their commitment to trying to achieve the goal set by The Centers For Disease Control and Prevention in its publication, "Preventing Child Sexual Abuse Within Youth-Serving Organizations: "To select the best possible people for staff and volunteer position and to screen out individuals who have sexually abused youth or are at risk to abuse."
"If youth serving organizations and schools fail to incorporate the Diana Screen® as part of a thorough background checking, pre employment process, children will continue to be molested by those people entrusted with their care. Child sexual abusers still gain access to their victims while schools and youth serving organizations continue to rely only on strictly on criminal background checks and national registries to vet potential employees or volunteers. This naiveté, combined with actions like those of the Boys Scouts of America, who kept confidential records of abuse and failed to take criminal action against abusers, allows the child abuse to continue and enables thousands if not millions of predators to claim more innocent victims. According to data from organizations like ChoicePoint, we know that less than 6% of these abusers will ever be reported to police, let alone convicted of child sexual abuse," explains Dymer. "The Diana Screen® is an important risk management tool that could save children before they become victims."
To learn more about the Diana Screen® and how to incorporate it into an effective, comprehensive and compliant screening program contact Don Dymer at 1.800.713.3412, or visit http://www.SingleSourceServices.com.
"Preventing child sexual abuse will not happen overnight," notes Dymer. "Organizations need to mandate real change of themselves and reexamine their policies and challenge their own leadership and set the bar higher."
SingleSource Services is located in Jacksonville Beach, Florida.The company provides background screening to over 2,500 business across a wide variety of industries and non-profit organizations. SingleSource was founded in 1995 and believes that backgrounds are like fingerprints and prides itself on its long term customer relationships and strong commitment to fulfill its corporate civic duties.