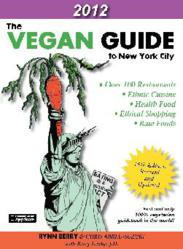 EcoLuxey.com presents the
First Luxury EcoHoliday Gift Market NYC.
New York, NY (PRWEB) October 25, 2012
The First Luxury EcoHoliday Gift Market NYC Debuts December 8th and 9th 2012 http://www.EcoLuxey.com
EcoLuxey Purveyors of EcoLuxury Lifestyle Experiences Is Proud to be a Veteran Woman Owned Business Enterprise.
EcoGift Market Special Experiences
EcoGifts *Holiday Fun * Made In America EcoCouture Fashion Show and Trunk Show
Featuring CrOp by Award Winning EcoCouture Designer CrOp by David Peck
http://www.DavidPeckCollection.com
Partial Proceeds Benefiting Covenant House International http://www.CovenantHouse.org
Location - 101 Crosby Street in SOHO
Date and Time - Saturday and Sunday December 8th and 9th 2012 9am-5pm
EcoHoliday Gift Market NYC Experience will also Feature:
Vegan Dessert Demo by Vegan Pastry Chef Fernanda Capobianco-Payard of Vegan Divas
Angels and the Holidays Seminars with Author Candie Michelle
Special Guest Exhibitor Rynn Berry Author of Vegan Guide to NYC http://www.VeganGuideToNYC.com
We are Family Friendly! Complimentary EcoStroller Concierge
Saturday – EcoFamily Day * Elf March for All Ages Wear Your Best Elf Costume!
Sunday – EcoHealthy Gluten Free for the Holidays Day
Saturday and Sunday – EcoFashions for the Holidays Fashion Show * Trunk Show EcoHealthy for the Holidays Cooking and Baking Demos
EcoHoliday Gift Market Place
*Please note that Special Guest line up and schedule are subject to change without notice.
The First EcoHoliday Gift Market NYC will be a Green Luxury Lifestyle Holiday Experience. The event will provide LOHAS (Lifestyles of Health and Sustainability), dedicated and affluent Green Consumers who are committed to creating a better world for future generations, with an easy one stop EcoShop for all their EcoHoliday and Vegan Gift needs. The EcoHoliday Gift Market New York City will also make Green loving Fashionistas and Retail Buyers aware of fabulous EcoFriendly fashions that are being Made in the USA. Produced by EcoLuxey.com, the EcoHoliday Gift Market held in Manhattan will be the first in a series of unique EcoLuxey Lifestyle Experiences that discerning Green Clientele may subscribe to on a quarterly basis.
EcoHoliday Gift Market Tickets available at: http://www.shop.ecoluxey.com
EcoGift Market Goals are:
1. To provide qualifying, upscale EcoBusinesses, EcoChefs and Restaurants, EcoDesigners and EcoEntrepreneurs, with the opportunity to promote Green products and services to traditional media, social media, retail buyers, residents, visitors and affluent LOHAS Green Consumers during the Holiday shopping season.
2. To encourage and empower consumers to buy Green and to Green their Holidays.
3. To serve as a platform for Sustainable * Made in America * EcoCouture Fashion Designers and EcoEntrepreneurs.
4. To help launch green products and sustainable designs that are made in America.
5. To connect EcoSponsors and EcoEntrepreneurs with traditional mainstream media and social media.
6. To raise money for local charities.
7. To empower and assist EcoSponsors in fulfilling Corporate Social Responsibility (CSR) to Planet Earth.
Celebrity Assistants, Managers, Agents and NYC Concierge may register for Complimentary Celebrity VIP Passes for all of your Celebrity Clients and you may also register yourself for a Complimentary Celebrity Industry VIP Pass on our website. http://celebrityvippass.eventbrite.com
All members of the Media, Social Media and Retail Buyers are welcome to register for Complimentary Passes to the EcoHoliday Gift Market on our website. http://mediabuyerpass.eventbrite.com
EcoHoliday Gift Market NYC is soliciting submissions for presentations on the EcoHoliday themes of Vegan and or Gluten Free Vegan Holiday Meals and Desserts, EcoHoliday Gift Wrapping, EcoHoliday Decorating and Post Holiday EcoCleanup. We are looking for EcoSpeakers who can deliver engaging, positive experiences for our EcoClientele. Kindly note that all Gluten Free Demos will occur on Sunday.
We love EcoDiversity! Calling all EcoFashion Designers. Join the EcoHoliday Gift Market and get your designs in front of Media, Retail Buyers and Affluent Clientele. Interested in Sponsoring * Exhibiting * Vending * Speaking? Go to our website to download the documents.
EcoHoliday Gift Market NYC is Sponsored by Mama Earth Rocks™
EcoLuxey is the brainchild of Brooke Guthrie aka EcoChef Love, a Vegan Gluten Free Chef, Baker, Chocolatier, Author of Sweet Potato Mama and founder of Mama Earth Rocks an EcoFriendly Publishing company. Our Mission: Healthy for M.E. - Healthy for Mother Earth.
Contact Us:
EcoLuxey
Brooke Guthrie
1515 Broadway 11th Floor New York, NY 10036
By Email: Concierge(at)EcoLuxey(dot)com By Phone: 415.412.1336 EcoLuxey.com