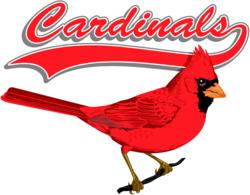 Can the St. Louis Cardinals dominate the MLB again?
St. Louis, MO (PRWEB) October 21, 2012
Can the St. Louis Cardinals Dominate the MLB again?
The defending Major League Baseball champion St. Louis Cardinals are now at the edge of reaching the World Series games. Currently, the Cardinals are tied with the San Francisco Giants at 3 -3 in the National League Conference Series. This year was a Cinderella-like story for the Cardinals. They reached the MLB playoffs through a wild card entry. The Cardinals beat the Washington Nationals in a thrilling five game finish in which the Cardinals had a come from behind victory over the Nationals. This win got them to clinch the National League Division Series.
In the NLCS games, they played the Giants (who came from a 3-2 series win against the Cincinnati Reds that beat the Giants in the first two games before the Giants stormed back to take three games and won the series). The first game was a close one in which the Cardinals won the game 6-4. The Giants bounced back in game 2 winning 7-1. In game 3, which was halted by prolonged raining, the Cardinals came on top 3-1. Game 4 went in the Cardinals' favor winning 8-3 against the Giants. In Game 5 on Friday, Oct. 19th, the Giants came back strong not wanting the series to end and handed the Cardinals a 5-0 loss at Busch Stadium. Cardinals fans were hoping to see their favorite team win big on Friday night in St. Louis. On Sunday, Oct. 20th the NLCS returned back to AT&T Park in San Francisco for Game 6 and unfortunately the Cards lost 6-1. One can be sure that the Cardinals will play their very best game for Game 7 of the NLCS on Monday, Oct. 22nd in San Francisco. This is their final chance to gain admittance into the World Series and face the Detroit Tigers. The Tigers were the first team to sweep the New York Yankees in the ALCS since the seven-games playoffs started. The Yankees seemed to fall apart during the ALCS and their highest paid player, A-Rod, showed that he is not untouchable.
About CheapConcertTickets.me:
Cheap Concert Tickets delivers tickets to sold out concerts and events worldwide when no one else can, and they do so at discounted prices. As a member of TicketNetworkDirect, they can guarantee delivery of Cards World Series Tickets and Z100 Jingle Ball Tickets
along with tickets for NASCAR, NBA, NFL, and NHL. One can also find the hottest theater and concert events too. With CheapConcertTickets.me customer service is a priority, for more information email support(at)cheapconcerttickets(dot)me.