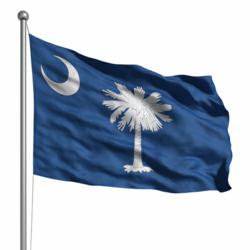 We are very excited to be able to remove people quickly and effectively from South Carolina Arrests.
Myrtle Beach, SC (PRWEB) October 23, 2012
Within the state of South Carolina, mugshots and arrest records are part of the public domain. As a result, anyone can simply walk into a police station and ask to see any and all data that police officers have recorded as they process people for arrest during the course of their work. SouthCarolina.Arrests.org makes that process even easier. Now, people can simply log onto their computers and see a perfectly searchable, sortable list of all of the people arrested within the borders of the state. InternetReputation.com is proud to announce a new solution that could help people to fight back.
If asked, the founders of SouthCarolina.Arrests.org would likely say that the site exists to help people spot criminals living in their midst. It's a service that some people might find useful. For example, according to a blog published in Christianity Today, a man arrested for sexual assault of a child had his mugshot published, and the writer says, "We at Christianity Today recognized the mug shot. For nine years, he was our coworker in a non-editorial role." The writer goes on to suggest that the knowledge of such crimes could help people to reach out to those criminals in their midst, and help them see the error of their ways.
Others might use the information in more nefarious ways. For example, experts at AOL Jobs suggest that people looking for work who have criminal records should only disclose what they are asked to disclose. As an example, they write: "If a question asks if you have been convicted of a felony in the last seven years, and you were convicted 10 years ago, answer no." Mugshot sites often provide information that is several years old, and an employer could simply search for the person's name, see the mugshot and stop the hiring process right then and there.
Similarly, Canadian experts are pushing online dating sites to include links to criminal databases,according to the Huffington Post. With this information, people looking for love could also ensure that the people they are interested in don't have troubling backgrounds. It sounds like a good idea, but there are major flaws with this plan. For example, the FBI reports that about half of the criminal records it produces contain errors. Instead of leaning on fraudulent records like this, daters might simply rely on their own superior searching skills, looking for mugshots and eliminating people from the dating pool when those photos are found.
Being arrested for a crime isn't the same as being guilty of that crime, but mugshot sites like SouthCarolina.Arrests.org seem to blur those distinctions, allowing people to make snap decisions about the guilt or innocence of the people they see in these online galleries. This information could cause those who are arrested to lose out on jobs, dating opportunities or other important chances in life. It's not fair, and InternetReputation.com is happy to help people to fight back.
InternetReputation.com provides a service by which people can quickly and easily remove photos from SouthCarolina.Arrests.org. The service guarantees the removal, and those photos come down almost immediately, and they stay down for good. Fighting back is as simple as placing a call. Visit http://www.internetreputation.com to find out more.