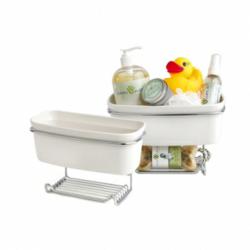 A Gift for Your Beloved Companion and Its Good for Them!
Coconut Grove, FL (PRWEB) October 22, 2012
Ask a crowd of dog devotées, and you will quickly learn that having a dog is a gift that keeps giving. Owners report lives enriched by the presence of a pooch, and clinical research backs them up. Spending even a few minutes with a dog each day has been shown to reduce blood levels of the stress hormones cortisol and adrenaline, which in turn reduces anxiety and blood pressure. Having a canine personal trainer who requires daily walks improves overall fitness and reduces the risk of death from cardiac causes. And a dog's unconditional love is a strong remedy for depression.
"Our dogs give so much to us," says Whole Pet Direct's spokesperson Joe Alba, "that it seems natural, when the holidays roll around, that most of use include them in family gift-giving."
According to the American Pet Products Association's 2011-2012 Pet Owner's Survey, the leading and latest consumer research study of the traits—including buying habits—of pet owners, the average dog owner will spend $43 years on dog toys and $70 dollars on dog treats in 2012, much during the holiday season. There are so many options to stimulate and entertain our dogs," says Joe Alba "and the holidays are a great time to repay them for the gifts they give us daily." Currently, Whole Pet Direct is promoting its Cain and Able Bath Gift Set. This set features an adorable bathtub caddy filled with calming aromatic bath supplies. Available in either lavender or peppermint scents, the Cain and Able Bath Gift Set includes 16-ounce bottles of both shampoo and conditioner, a 2-ounce spritz, 05-ounce paw rub, soap and sponge. All are shrink-wrapped a cute reusable bathtub caddy. Retailing for $52.99—with flat-rate shipping of $5.75 per order (FREE shipping for orders over $100.00), the Cain and Able Bath Gift Set is the perfect holiday gift to pamper pooches.
Whole Pet Direct is a well-stocked online boutique featuring supplies selected by experienced dog care specialists. Purchasing from this popular outlet offers the buyer not only great products at great prices, but also promotes dog rescue and adoption. Mindful of the many benefits dog ownership offers, Whole Pet Direct generously supports this cause. "We are very proud to have partnered with Big Hearts for Big Dogs Rescue," Joe Alba states. "This non-profit 501(c)(3) organization is devoted to rescuing and placing dogs for adoption, and we happily donate 5% of all sales that are made through the referral link at Big Hearts for Big Dogs."
Whole Pet Direct invites you to visit their website at http://www.wholepetdirect.com to select the Cain and Able Bath Set—or from myriad other quality products—for Fido's Christmas stocking.