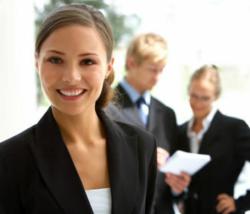 Online Higher Education Made
Affordable, Personable & Convenient
(PRWEB) October 22, 2012
In making decisions on which college to begin or continue their degree, prospective students often take campus proximity into consideration. College applicants, particularly those from families with lower incomes or limited means of transportation, will weigh a college's nearness to home just as heavily as tuition rates or class sizes.
While the population of students living on American campuses remains strong, the number remaining at home and the headcount of adults over 25 in continuing education – often with families of their own – have soared in the weak economy. Amongst students of typical college age, 59.3 percent were still living with family according to a July 2009 survey by the National Retail Foundation. The U.S. Department of Education also recorded 8.1 million adult learners in colleges that year. Studying locally appears the new trend for both younger and older.
The Internet has played a growing role in helping students find the geographically easiest way to a degree or certification. Prospective applicants will often use college search engines and popular sites such as Google and MapQuest to locate programs that are within a close distance from their residence. This could be a lengthy process, however, that requires much attention to detail.
EducationCompared.com, click here to visit, an Internet company specializing in the needs of higher education, is ready to take the next step in providing students with a powerful search that will match place of residence with colleges offering their choice of major. Its new schools comparison web site combines majors with locations of colleges supplying related on-campus and online programs. The search will cover all common majors, including health care, nursing, and legal studies.
While powerful, this free Internet service will be easy to use. Upon entry to the web site, a student will be asked to choose a major and enter his or her zip code. EducationCompared.com's application will run a basic query to provide the student with local education options.
"This is a fine tool for students that we've created," the company's representative said upon the web site's launch. "It's a huge step forward from the cumbersome ways that students had to locate programs before. To locate a program, they needed college catalogues, they needed maps, they relied on word of mouth. It was very time-consuming and poor decisions could be made. Now all of the guesswork has been eliminated and they can focus on pursuing their studies."
The inclusion of distance courses that require participation on the Internet will be much welcomed by adults looking to add skills or change their career path. Distance learning, convenient for those employed or maintaining a household, may occasionally require visits to campus for research or student services.