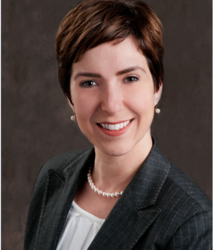 At this moment in time, Latinos are at a historic crossroads.
Atlanta, Georgia (PRWEB) October 23, 2012
While Hispanic Heritage Month wrapped up last week, the opportunity for Hispanics to discover their impact and influence is just beginning. On November 8th, the Center for Hispanic Leadership Atlanta Chapter will hold its first meeting and welcomes all professionals, students, and businesses to learn more about the Hispanic "shift" that is changing our country's landscape.
"At this moment in time, Latinos are at a historic crossroads," explains CHL Atlanta Chapter President Marisa Salcines, a 17-year corporate communications and media/PR veteran who was recently selected to lead CHL's inaugural chapter in Georgia. "With more than 50 million Latinos strong, we are still lacking significant influence and impact. We need to leverage those inherent characteristics all Latinos have in order to develop our authentic voice and accelerate our advancement to the next level."
However, CHL's research shows that Hispanics are underserved in professional development that focuses on leveraging their cultural heritage. "For many years, Latinos have felt forced to assimilate in the workplace," says CHL Founder, Glenn Llopis, "but are now ready to reach for success by learning how to leverage their heritage and utilize their unique skills."
For Mariela Romero, host of Univision Atlanta's Community Affairs Director and host of Nuestra Georgia, who will be the keynote address at the November CHL Atlanta meeting, tapping into her Latino culture and heritage, is at the core of her success as a Latina leader in the community. "My sense of family is what propels me each and every day," begins Romero, who has lived and worked in Atlanta since 1996, "to uncover injustices and bring awareness and education to the Latino community. For me, my passion as a journalist stems from the belief that it has never been about 'them' but about 'us.'"
According to the 2012 U.S. Census, the "us" in businesses, specifically Hispanic-owned, are growing at nearly twice the rate of the national average with annual revenues at $350 billion. Additionally, by 2015 the Hispanic consumer market will reach $1.5 trillion in buying power. Further, the Georgia Hispanic Chamber of Commerce reports that Metro Atlanta is the tenth-largest and fourth-fastest Hispanic market in the country. "Clearly, the impact of the Hispanic population and the entrepreneurial spirit we bring with us is influencing the emergence of Hispanic-owned small businesses," says Llopis, who has been featured on CNN and ABC and is a regular contributor to Forbes, Harvard Business Review and the Huffington Post. "With this rapid growth, the need for Hispanic-specific resources and support to help enable revenue generation and profitability is at an all-time high."
Recognizing the high demand for Hispanic-tailored resources for professionals, business owners, and corporations, CHL Corporate recently launched the Hispanic Training Center (HTC). This innovative online training center is the first and only interactive platform for and about Hispanics that serves as the vehicle to enable culturally-relevant training with its local market chapter partners such as the CHL Atlanta Chapter. Unlike other membership programs where you pay to become part of a network, CHL Chapter membership is free when you sign up to complete Level 1 Certification on HTC. "As a professional in the corporate world and a Latina leader," explains Salcines, who shared that November 8 CHL Atlanta Chapter meeting attendees will get to experience the unique Hispanic-tailored curriculum first-hand. "The HTC certification program provided me with real-world business and leadership skills that I applied to my job the very next day,"
Whether you are a Hispanic professional or business owner, finding your "voice" and leadership abilities by utilizing resources such as HTC is at the core of CHL's mission. "For corporations to thrive they will need to transition from managing diversity and inclusion as a traditional cost center to managing it as a profit center, says Llopis. "Those organizations that make this commitment will soon find themselves winning the war on talent and market share for their products, services and brands," he adds. "They will dominate their industry and positively impact their bottom line for several years to come."
With this in mind, CHL Atlanta is focusing on fostering strategic alliances with local corporations to help their Hispanic talent bridge culture to enable higher levels of performance; thus cultivating innovation and initiative. Additionally, the CHL Atlanta Chapter plans to extend its culturally-relevant educational outreach by developing local community engagement programs with colleges and universities to better prepare the next generation of Hispanic leaders that enter the workplace.
For more information regarding the November 8th CHL Atlanta Chapter meeting and/or membership please contact Marisa Salcines at Marisa(at)CenterforHispanicLeadership(dot)com. For more information regarding HispanicTrainingCenter.com or to become a CHL Chapter leader or member in your local market, please contact Annette Prieto-Llopis at Aprieto(at)CenterforHispanicLeadership(dot)com.
CHL Atlanta Chapter Meeting Details
When: November 8th from 6:30pm – 8:30pm
Where: UPS Corporate Headquarters, 55 Glenlake Parkway NE, Atlanta, GA 30328
Keynote: Mariela Romero, Univision Atlanta
Attire: Business Casual
Drinks and snacks will be served
RSVP by November 1, Marisa(at)CenterforHispanicLeadership(dot)com or 678-520-6429
About Center for Hispanic Leadership
CHL is the only Hispanic talent and business development institute of its kind. CHL is designed to create awareness of Hispanic leadership in today's fiercely competitive global marketplace. CHL helps Hispanics leverage their heritage to discover their full potential in their careers; as authentic leaders and small business owners.