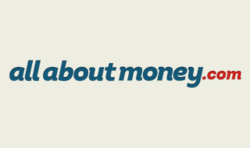 Over 100,000 customers enjoy the benefits of the Personal Account
(PRWEB UK) 23 October 2012
On 17th September 2012, financial solutions company Think Money changed its name to All About Money: a new name that says a lot about how the company has evolved since it began in 1993.
It may be a new name, but the core values remain unchanged. Since the firm was founded, it has helped hundreds of thousands of people with their finances. Right now, it's managing well over a billion pounds of debt. As part of the Think Money Group, it's still here to help customers manage their finances.
Nonetheless, the way it does that is changing as the Group expands an initial offering of debt solutions to provide an ever-greater range of services, from the innovative thinkmoney Personal Account to insurance, loans and mortgages, working with some of the UK's leading lenders and insurance companies.
Over 100,000 customers enjoy the benefits of the Personal Account. Recently awarded a 4-star rating by the Fairbanking Foundation, it's designed to get every bill paid on time, separate bill money from spending money - and even look to the future, so customers can be warned of any potential cash-flow problems up to three months ahead.
As a company, the overall aim is to help people make more of their money, helping them improve their lives as well as their financial wellbeing.
Coming from all walks of life, customers come with all kinds of aims and ambitions. Getting out of debt. Living within their means. Saving money when shopping. Insuring their lives, homes, vehicles, gadgets and more. Buying a house - or improving it.
In other words, the company really is 'all about money'.
But it's not just about money. It still embraces the same values that mattered back in 1993. The values that inspire charity work in Africa as well as in local communities. That have secured a place in the Sunday Times 'Best 100 Companies to work for', six years running. The values that underlie a commitment to providing the financial solutions customers need - all in one place.