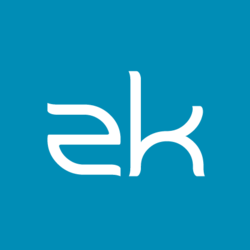 London (PRWEB) October 23, 2012
ZK Studio 1.0.2, an extremely practical IDE designed for the ZK Framework providing ZUL syntax highlight and code auto-complete features has been released to support Eclipse 4.2 and is now available for download at the Eclipse Marketplace. This new release of ZK Studio now supports mark occurrence for ZUL annotation in ZUL Editor where any items in the zul which is same as the selected item will be highlighted.
ZK Studio 1.0.2 is also compatible with the newly released ZK 6.5 bringing responsive design and touch-specific interaction features at your doorstep. ZK 6.5 answers to the increasing demand for a framework that supports responsive design to fit screen resolution and user experience of touch devices such as iPad and Android tablets. Not only bringing this value, ZK 6.5 offers developers the additional ability and convenience of only having to write the code once and have it run on desktop and touch devices unlike most vendors' approach which includes a separate touch component set requiring implementation of a separate application. ZK 6.5 adapts to various devices bringing true write once, run anywhere and on any device, saving development and maintenance efforts whilst increasing massive productivity and efficiency.
Apart from this, ZK Studio provides content assistance, WYSIWYG (What You See Is What You Get) visual development, hyperlink navigation, variable highlighting, syntax colouring and many other exciting, handy and useful features enabling you to develop an application with ZK in the most enjoyable way.
Other highlighted features include:

WYSIWYG visual development
zscript to MVC Extractor
Intelligent editor
Ajax widget palette
Eclipse integration – Plug-in
Style designer
Project and page wizards
Automatic update manager
Code completion
ZK Library management
For more information on ZK Studio 1.0.2, please visit its release note or download it right away.
Potix Corporation develops and supports highly productive open source solutions in the area of Java and growing Dart. Our flagship product ZK, is the leading Java web framework for enterprise level web & mobile applications. Leveraging the powers of Dart & HTML 5, Rikulo is a framework for creating cross-platform web & native mobile applications.
Innovation is the most driving force behind the growing Potix. Potix delivered the first Server+client Fusion architecture, first embeddable Java web spreadsheet, first true pivot table and first Ajax framework to bring applications from mouse to touch in one codebase and component set.
ZK has more than 1,500,000 downloads since its first release in late 2005. ZK is deployed by a large number of Fortune Global 500 companies, including Barclays, Allianz, Swiss RE, eBay, Roche, Deutsche Bank, Sony, Sun Microsystems, Audi and Toyota, providing them with the ability to rapidly create rich Ajax enterprise level applications.