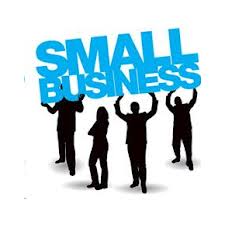 Small technology firms just can't afford the rents, even though they are desperate to be involved.
London (PRWEB UK) 23 October 2012
The UK government has heralded the Tech City project as a cornerstone of its ambitious plans to make the UK a hub for innovation and growth in the technology sector. This ambition is in danger, however, from the spiralling costs of commercial office space in Tech City and an underlying lack of investment in new stock during the economic crisis.
Centred on the Old Street and Shoreditch areas of Central London, Tech City aims to provide a breeding ground for innovation and to bring together global giants such as Google, Cisco and Intel with the new generation of internet entrepreneurs that provide the crucial intellectual spark. Whilst the success of the project so far is impressive, high office rental costs are having a damaging effect on the smaller end of the market and many important players are being priced out of the market.
"We are finding that the demand for offices in Shoreditch, and Tech City in general, is higher than anywhere else in Central London at present" confirms Sally Brough, Associate Director at Morgan Pryce the London commercial property agency. "This is having a dramatic effect on prices and many small technology firms just can't afford the rents, even though they are desperate to be involved in the area."
With Prime rents now pushing towards £40 per square foot and above, the smaller players in the market are struggling to get a place at the table with the global giants whose patronage they seek. Throw in a lack of supply and you have the perfect headache for incoming Tech City boss Joanna Shields, who it was announced yesterday will be joining from Facebook in January 2013.
"If you are Google you are not going to be worried about the rents and you can afford to take as much space as you like" says Fraser Williams, Managing Director of Barclay Fox, another Tech City property specialist. "For the smaller guys it is a different story and we have seen evidence of companies being priced out of the market and being forced to stay away which is a shame given the ambition of the project to attract this type of business."
If the project is going to live up to its potential and overseas investors and local entrepreneurs alike are not to be scared off by high rental and rates bills, the government must do more to protect the interests of smaller businesses in the area. Ways of doing this might include further tax breaks and a freeze in local business rates which at present will rise with rental values.
Morgan Pryce is a London based commercial property agency specialising in locating and acquiring new office space for tenants in the Tech City and Shoreditch areas. For further information on this story visit http://www.morganpryce.co.uk or call 0207 292 4710.