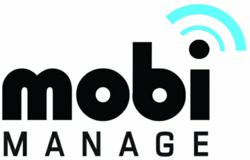 mobiManage launches mobiKiosk integrated tablet apps and websites'
Scottsdale, AZ (PRWEB) October 23, 2012
Since the tablet inception, mobiManage has been building, managing and marketing tablet mobile web sites and applications. With the addition of mobiKiosk customers can now take their information and backend systems and deploy tablets across multiple office, theme parks and attraction locations. mobiManage has partnered with iPad Enclosures to provide a set of tablet enclosures to encompass easy and secure tablet solutions in even the most remote areas.
With an integrated central management system mobiManage can now manage content across WiFi networks and monitor, manage and secure the devices for large scale deployments.
Now customers can have a turnkey solution to reduce the cost of expensive Kiosk systems and make it easy to provide information centers anywhere on a property. The new system can communicate information, videos and even make it easy for customer to order products and schedule appointments. All built through a customized interface and easily managed with mobiManage' mobiSmart Portal.
"With this new system, customers will have complete flexibility to extend their customer reach, build in easy point of sale purchasing and automate basic features usually reserved for expensive kiosks and backend technology," said Ben Ashley, Partner at mobiManage.
With the announcement of this new system, mobiManage has also announced a complete new pricing structure which includes fully integrated iPads and secure locking enclosures starting as low as $2k.
"mobiManage has seen incredible growth over the past year, particularly in the tablet space. Customers now more than ever are using mobile to extend their information and improve processes making it more cost effective and easier for their customers to interact with their information" said Douglas Ralston, President of mobiManage. "iPads and other tablet products hold so much potential from a business, sales and information automation perspective providing usability once reserved for PC's and laptops."
About mobiManage
Based in Scottsdale, Ariz., mobiManage designs, develops, manages and markets mobile websites and mobile applications for clients in industries including travel and tourism, retail, home building, automotive and more, giving customers a richer and more enjoyable way to reach and engage with mobile users. mobiManage offers customized, turn-key mobile platform that help take its customers' content and marketing to new levels. Founded in 2008, the mission of mobiManage is to provide customers with premium, market-focused mobile websites, applications and services that are easy to manage while ensuring brand and market identity. Clients include Orlando Convention and Visitors Authority, Cold Stone Creamery, Taylor Morrison Homes, Schumacher Mercedes-Benz, CVS Pharmacies, Prudential and more. To learn more, please visit http://www.mobimanage.com.