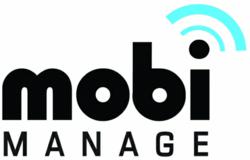 mobiManage Chosen to Present at 2012 Invest Southwest Capital Conference
Phoenix, AZ (PRWEB) October 24, 2012
mobiManage, a mobile software provider that builds mobile application and web based solutions into a single suite of mobile marketing and management tools , is pleased to announced its participation with Invest Southwest, the premier capital conference in Arizona and the Southwest. mobiManage is one of 10 companies chosen to present at this years' conference on November 28 - 30, at the Fairmont Scottsdale Princess.
mobiManage is very excited to participate in this year's conference; they have been working diligently since their 2010 restructure to put mobiManage into a position for growth. As their market continues to evolve and grow they are always looking for good partners to help in this journey. They have been very impressed with the amount of interest and talented people involved in this year's conference they see a lot of synergy and opportunity.
mobiManage's Mobile Marketing and Development Suite combines best-of-breed development, social promotion and marketing software, robust mobile and application management, messaging and sophisticated real-time analytics in one complete platform. Providing a very easy and affordable complement to our customers' interactive marketing and brand.
2012 Chairman of Invest Southwest and partner at Hool Law Group goes on to say, "The companies selected for this year's conference are a great representation of the kind of industries that are flourishing all over the country. From health tech to green tech, investors will have an exciting crop of start ups to meet this year."
The mission of mobiManage is to provide customers with premium, market-focused mobile websites, applications and services that are easy to manage while ensuring brand and market identity. Customers who trust mobiManage with their mobile brand identity include Cold Stone Creamery, Prudential, Visit Orlando and CVS/Caremark. To learn more, please visit http://www.mobimanage.com.
About Invest Southwest Capital Conference
Invest Southwest has been successfully connecting entrepreneurs and investors in the southwest since 1992. Presenting companies have raised over a quarter billion dollars at the conference, and presenters from past conferences have included regional success stories Ventana Medical, Netpro, Vivid Semiconductor, and AutoXray. Companies selected for the fall conference typically seek between $500,000 and $10 Million in Capital from investors who attend from Arizona and across the U.S. For more information about Invest Southwest, visit http://www.investsouthwest.org and http://www.twitter.com/investsw.