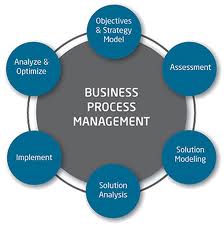 Management & Marketing @ ScienceIndex.com
Mannheim, Germany (PRWEB) October 23, 2012
ScienceIndex.com is a Management and Marketing Sciences Social Network established in 1998 to index the very latest news, headlines, references and resources from science journals, books and websites worldwide. The site covers news in all fields of biology, business, chemistry, engineering, geography, health, mathematics and society. In the field of Business Sciences, the site has now included the two new categories Management and Marketing. While the Management section covers the practices of handling, supervising and controlling business, the Marketing section covers the commercial functions of buying and selling in a market.
ScienceIndex.com's Business & Management Category covers commercial, industrial, and professional occupation. Its seven sections include Accounting, Administration, Economics, Finance, Management, Marketing and Nonprofits. Users can receive alerts for newly published content in this category by subscribing to ScienceIndex.com's Business & Management Category RSS feed.
ScienceIndex.com's Management Section covers the practices of handling, supervising and controlling business. It currently contains 14,480 articles derived from 260 scientific journals. The latest articles in this category are also available through an Management Section RSS feed. One of the latest additions in this section covers dynamic versus static culture in international business using a study of Spanish banking in China. The paper empirically identifies dynamic and static cultural perspectives in international business process, highlighting the relevance of distinguishing these two perspectives in the globalizing business world. The characteristics of both cultures build a base for further research in this line for international business and cross cultural management. Another recently included article describes diverse social connections in an IS project team. The authors' findings suggest that team members with high bonding social capital are more likely to share their knowledge with their team. Bonding and intention to share knowledge also positively affect project performance. Conversely, bridging social capital can contribute to project performance only through the mediating effect of bonding.
ScienceIndex.com's Marketing Section covers the commercial functions of buying and selling in a market. It currently contains 3,904 articles derived from 75 scientific journals. The latest articles in this section are also available through a Marketing Section RSS feed. One recently included article in this section helps understanding of the role of trade fairs as facilitators of consumer creativity. The authors' results imply that trade fairs play an important role in setting the stage for consumer creativity and demonstrate how consumers communicate their visit to a trade fair. The findings indicate that trade fairs have an influence on consumer creativity in the different phases of the process. Another article investigates wine tourists' destination region brand image perception and antecedents. It identifies the winescape construct in a framework of eight dimensions within the wine tourism environment in a study with 996 respondents in a well-known Canadian wine region. The most important dimension of the winescape is the region's natural beauty/setting (landscape). Other high impact characteristics are the service staff and friendly local people, overall ambiance and the diversity of wine estates. The decision to engage in wine tourism is generally impulsive, even spurious, and the motivations guiding the visitors' behavior predominantly hedonic in nature.
The Sciences Social Network currently contains over 1.85 million posts distributed among its' 75 categories. 81,170 users monitor 13,323 journals publishing within the scope of the site. Since new science content is discovered in real-time, the delay between original publication and appearance at ScienceIndex.com is no more than two days. The site provides an advanced search feature which suggests up to ten closely related articles for a search and every displayed post.