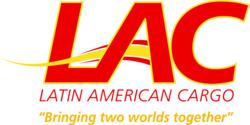 Latin America has more opportunities for new and expanding businesses than ever before
Staten Island, NY (PRWEB) October 26, 2012
Economies are moving faster and faster, and companies need to keep up with changing trends. Because of this, Latin American Cargo (LAC), a premier company shipping to Latin America, has seen increased demands for their Business Development consulting services. These record setting numbers are allowing the LAC team to show just how versatile their services can be. The rising trend has been for companies to expand into more markets that ever before, and many of them are seeking professional consulting to do it. Latin America is now becoming home to many international companies in manufacturing and automotive parts, as well as an integral part of the chain of business that spans across several countries.
LAC has been operating in the Americas for over a decade, shipping throughout Latin and North America. After creating a Business Development consulting branch, there have been more and more companies looking to expand their businesses and use the valuable resources in Latin America, especially resource rich areas like Peru. LAC is seeing record setting numbers for their Business Development branch as companies see more opportunities opening up in Latin America.
After the financial difficulties over the last few years, companies have been looking for advice on how to enter or expand their presence in Latin America. Shipping to Latin America has never been easier, with more trade agreements and opportunities than ever before. This trend of increasing interest in Mexico and the rest of Latin America is just one example of how international thinking and diversity in a businesses supply chain can lead to a stronger company.
Some readers may also be asking: "What is Business Development Consulting?" and "How can it help a company grow?". LAC has a specialized work force, with years of experience in every Latin American country. Through years of shipping to Latin America, a strong understanding of many industries has been developed. This, and knowledge of the language and business culture gives LAC a unique perspective for companies looking to increase their involvement in Latin America.
The method LAC uses to develop businesses is different for each company, being tailored to fit the unique needs they have. Through a very clear and detailed multi-step system, market analysis eventually leads to representative visits to countries on behalf of the client. Each step is distinct, and the client can request a pause at any of these points. This gives unprecedented control over development projects, in case of changes locally or internationally alter goals or resources.
The Business Development consulting branch of LAC goes beyond simply consultations. It also includes long term options, to have ongoing efforts to maximize the health of your company in Latin America.
It is easy to see why more companies are looking at having support when entering new markets. LAC isn't just shipping to Latin American anymore, they are innovating and recreating what it means to offer great service.
About Latin American Cargo
Latin American Cargo (LAC) is a shipping and freighting company specializing in shipments going to and from different areas in Latin America. Recently gaining NVOCC status, LAC has expanded their abilities for shipping through different countries. They are experienced with air, sea and ground transport. Their Mexfreight division, short for Mexico Freight, handles almost exclusively the transport to and from Mexico and acts primarily as a road transportation service. LAC has recently launched an informative video series and has introduced a business consulting branch designed to help clients develop strategic goals and execute them.