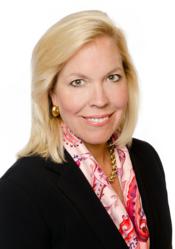 "Strategies today need to be living, evolving blueprints that are continually tested, measured, and reinvented," said Carrie Shea, President of AMG Strategic Advisors
Jacksonville, FL (PRWEB) October 23, 2012
Carrie Shea, President of AMG Strategic Advisors, will deliver a keynote presentation October 25, 2012 at Consulting Magazine's Consulting Summit 2012, at the Union League Club in Manhattan, NY. Shea has been a driving force in developing AMG Strategic Advisors' strategy of being a consulting firm that not only stretches from consumer and shopper insights but through to in-store execution and measurement of results. She joins other industry leaders at the Summit which explores the theme, "Solutions for Success: Developing New Paths to Profit."
In her session, Solutions for Success: Creating Revenue Through Syndicated and Subscription Services, Shea will be sharing strategies for keeping customers and revenue streams reoccurring through subscription-based services or by leveraging syndicated data sources. "One of the historical downsides of the consulting industry is the need to continually build a new pipeline of clients and opportunities each year, as revenues are typically not reoccurring and are notoriously difficult to forecast," Shea pointed out.
Shea will be conducting an interactive session explaining how to use your client's data sources to systematically measure their results and share best practices in sales acceleration or cost reduction. Shea will also be sharing examples and actionable insights from the consumer products and retail industry that can easily be applied to other sectors.
In a recent article for Retailing Today, Shea wrote, "To be successful in today's fast changing world, CPG companies and retailers need to be able to quickly confirm that their strategies are working and, if they are not, quickly regroup and adapt. Strategies today need to be living, evolving blueprints that are continually tested, measured, and reinvented."
Shea has more than 25 years' experience providing strategy and organizational advisory services to Fortune 500 consumer products, retail, and manufacturing clients. She specializes in working at the executive team level to produce pragmatic, strategic plans that are both visionary and actionable, while securing the support of boards and employees.
With its affordable, convenient one-day format in an easily accessible New York venue, Consulting Summit 2012 continues to be slated as the event where preeminent consulting and leaders meet.
About AMG Strategic Advisors
AMG Strategic Advisors is the strategy and insights consulting unit of Acosta Marketing Group (AMG), providing world-class integrated marketing solutions for CPG companies and retailers. AMG Strategic Advisors leverages its retailer relationships and industry experience to provide best-in-class consulting, brand positioning, shopper and marketing insights, and data analysis to increase sales momentum and drive ROI. Carrie Shea can be contacted at clshea(at)acosta(dot)com