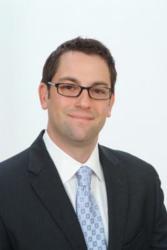 CLEVELAND (PRWEB) October 23, 2012
Jason B. Morris, president and chief operating officer at EmployeeScreenIQ (http://www.employeescreen.com) has been named as the American Cancer Society board president in Cuyahoga County.
Morris is a resident of Moreland Hills, Ohio and has served on the American Cancer Society Board in Cleveland for 5 years.
"I am very excited about this opportunity to help the American Cancer Society achieve its mission of 'eliminating cancer as a major health problem by preventing cancer, saving lives and diminishing suffering from cancer through research, education, advocacy and service,'" Morris said.
Local boards are a vital part of the American Cancer Society, providing the local leadership that makes the Society's success possible.
Board members work with American Cancer Society staff to guide community-based programs that raise funds for the fight against cancer, as well as provide programs and services to current cancer patients and their loved ones.
About The American Cancer Society:
The American Cancer Society saves lives by helping people stay well by preventing cancer or detecting it early; helping people get well by being there for them during and after a cancer diagnosis; by finding cures through investment in groundbreaking discovery; and by fighting back by rallying lawmakers to pass laws to defeat cancer and by rallying communities worldwide to join the fight. As the nation's largest non-governmental investor in cancer research, contributing about $3.5 billion, the Society turns what we know about cancer into what we do. As a result, more than 11 million people in America who have had cancer and countless more who have avoided it will be celebrating birthdays this year. To learn more about the Society or for cancer information, call any time, day or night, at 1-800-227-2345 or visit cancer.org
About EmployeeScreenIQ:
EmployeeScreenIQ helps employers make smart hiring decisions through a comprehensive suite of employment background screening services including the industry's most thorough and accurate criminal background checks, resume verification services and substance abuse screening. EmployeeScreenIQ is accredited by the National Association of Professional Background Screeners (NAPBS), a distinction earned by less than two percent of all employment screening companies. For more information, visit http://www.EmployeeScreen.com
This press release was distributed through PR Web by Human Resources Marketer (HR Marketer: http://www.HRmarketer.com) on behalf of the company listed above.