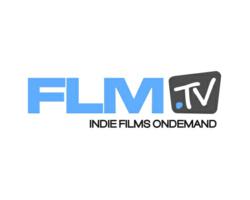 FLM.TV is free to film makers.
Austin, Texas (PRWEB) October 22, 2012
Film makers will be given the opportunity to upload their films beginning Monday, October 22nd for distribution on FLM.TV's internet video ondemand services to begin delivery Mid November 2012. Distributors who manage internet video ondemand rights for Indie films can also use FLM.TV site.
FLM.TV is the result of 4 years of development and is designed to support the needs of indie film makers. The site will offer film makers internet video on-demand distribution for their film where they can price their film, chose a genre and socialize their film. FLM.TV will manage the sales, marketing and distribution of these films to create a source of revenue and reporting of film's success.
FLM.TV is free to film makers and distributors and provides 100% of pay-per-view revenue to film makers with a non-exclusive agreement with their films. FLM.TV's platform includes social TV programing and is ideal for driving viewership for films and can be joined with other current fan-based programs. FLM.TV can be used with other internet based film distribution services including iTunes™, Netflix™, Amazon™ and others however, recommended checking each of films individual terms of agreement. To upload the film go to http://www.flm.tv and sign up as a producer.
The FLM.TV site is designed exclusively for indie films and will host its official launch to the public in mid November.