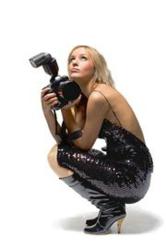 Finding a model agent has never been easier we hope
London, UK (PRWEB UK) 23 October 2012
Having the largest list of model agencies in the UK is what UKMA are all about and they have just released new pages online to add to the growing number.
UK Model Agencies have just added yet more, brand new pages to an ever expanding website all about modelling. Their model agency directory is the largest list of model agents online, anywhere in the UK, and they are proud to boast and it's about to get bigger. Their model agents by town section has grown and grown over the last few weeks with an addition of another 100 places, but they are also increasing their model agencies by county, to add a broader area to a model's choice. The model agency directory keep their ear to the ground and offer a website full to bursting with modelling information and all the latest model news. As the website grows, so do the visitor figures they say.
"Finding a model agent has never been easier we hope," says Helen Stark, fashion editor the UK Model Agencies." As the UK's leading and largest directory of model agencies in the UK, we make it our mission to highlight the latest modelling news, up-to-date information, model scams to be wary of. The town section's main purpose is to provide as many model agencies and modelling photographers as we can for our database of models. With very proud to have launched another hundred towns to our web pages last month, and this week we'll be updating our counties, to give a broader spectrum of where to find a model agency nearby."
Offering professionalism at all times, the team at UK Model Agencies have grown their website over recent years to become more popular than ever it seems. With record unique visitor figures each month, the website is certainly proving the place to be for models wanting to find model agencies and anything related to the modelling industry.
"We are so pleased with how well the website is doing, and it's going from strength to strength each month," says Jim Dawson, chief press officer for UK Model Agencies." We reached a staggering 25,000 visitors last month, and each day our figures are creeping up steadily as word-of-mouth spread between models. Our model agents by town and county are the most popular search terms at the moment we found."
Having recently launched their own Facebook page, models are connecting and social networking, spreading word about the usefulness and trusting in the UK's largest online model agency directory in the UK. With even more pages added this week, it's never been easier to find as many model agencies altogether in one place.
" We're aiming to try and make it so easy for a model to find a model agency as local as possible, instead of having to zip all over the Internet. The idea behind our website is to help models and model agencies hook up with each other, as well as helping models find great modelling photographers too," says Helen."Our new pages cover a huge area of the UK and lists agents around the area you live in."
As new pages are added to the highly successful website, check back daily to find out if they have listed a model agency nearby and keep up-to-date with all the latest model news and information at http://www.ukmodelagencies.co.uk