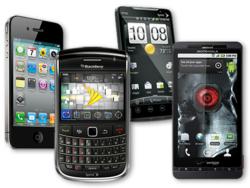 (PRWEB UK) 23 October 2012
Trades men often work outside on building sites, roofs and near heavy machinery. This environment could prove hazardous for mobile phones with a heightened risk of accidental damage. Protect your bubble provide some top tips on how to keep a mobile phone safe in such an environment.
A strong protective case is essential. Protect your bubble take a look at the top extra resilient cases for mobile phones on the market today.
First up is G-form. G-form started out in extreme sports protection and have now moved into supplying impact protection cases for mobile phone and tablets. They tested the advanced polymer technology by dropping a cased iPad from space and it survived! iPhone cases start at around £29.99 and tablet cases cost between £49.99 to £89.99.
Otterbox provide a more varied range of smart phone cases with offerings for iPhone, iPad, Blackberry, Samsung and HTC. The Defender Series gives a three layer protection against, scratches bumps and dust and retail at around £30. The Pursuits Series is for ultimate protection albeit less of a mobile phone case as such. It holds an iPhone, wallet and keys, it's 100% waterproof and protects against crush, drops and dust.
Tech 21 have a comprehensive range of cases for mobiles, tablets, laptops and even kindle, all with Impactology, Tech 21's science behind impact protection. There is also a Special Ops Range for that extra protection. This offers the Submariner case; primarily protecting against water and the Patrol Case and the Combat Case both ultimate impact protection cases. The Special Ops Range starts at prices from £44.99.
Krusell SeaLABox is specifically designed to protect against water damage. Prices are from £24.50 and as well as waterproof it's shockproof and dustproof and allows the full use of the mobile phone whilst encased.
An alternative to buying a super tough mobile phone case is buying a super tough mobile phone. There are a variety of these on the market today. JCB have a whole range of water and dust proof, indestructible mobile phones called the Toughphone Range, the pinnacle of which being the Pro-smart, JCBs first Android mobile phone priced at £329.99.
Another way of keeping mobile phones safe from the perils of the building site is to simply not take it on site or perhaps use a low technology phone and forward on calls from the more expensive smart phone kept in a safe place.
Whatever the working environment Protect your bubble can provide comprehensive gadget insurance cover for theft, damage and as an added extra loss. Visit Protect your bubble for more information and an instant quote for mobile phones and many other gadgets.
Protect your bubble is an online gadget insurance provider, specialising in great value insurance cover for iPads, mobile phones, iPhones, Smartphones,cameras and more.
Get an instant quote for your gadgets via the following URLs:
Mobile Phone Insurance: uk.protectyourbubble.com/gi-mobile-phone-insurance.html
iPhone Insurance: uk.protectyourbubble.com/ip-iphone-insurance.html
iPad Insurance: uk.protectyourbubble.com/ipad-insurance.html
Socialise with Protect your bubble UK on the following social networks:
Facebook: facebook.com/ProtectYourBubble
Twitter: twitter.com/protectyrbubble
YouTube: youtube.com/protectyourbubble
Prices quoted were correct at time of publish and may be subject to change.