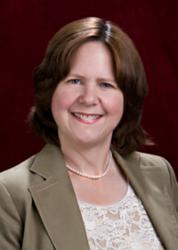 "What people don't know about LinkedIn could be costing them sales."
Oviedo, FL (PRWEB) October 24, 2012
Social Media Consultant Gloria Rand is presenting a new webinar on Wednesday, November 14, 2012 at 12:00 PM EST entitled, "LinkedIn Breakthrough Secrets." The free webinar will reveal three top strategies that entrepreneurs and business professionals can implement immediately to quickly and easily attract leads within 60 days or less.
During the webinar, attendees will learn several strategies including…

How to write a LinkedIn profile that attracts a steady stream of new clients who want your services and view you as an expert
The biggest and easiest secret for standing out on LinkedIn
How to use the new endorsement feature to build relationships and generate leads
"What people don't know about LinkedIn could be costing them sales. Most people use Google to search for information when they meet someone, and a person's LinkedIn profile is often the first thing that appears. So it's crucial that you set a good first impression with your prospects," said Ms. Rand.
Anyone interested in attending the webinar can register by clicking this link: http://linkedinbreakthroughsecrets.eventbrite.com/
Gloria Rand has conducted over a dozen webinars and live presentations during the last three years on social media marketing, covering a range of topics including: Facebook Timeline Questions Answered, Getting the Most Out of Your LinkedIn Company Page, Twitter Tactics for Growing Your Business, and Blogging for Business.
Gloria Rand is an SEO copywriter and social media consultant who helps small business owners achieve online visibility, profits and success. Ms. Rand has over 20 years of writing experience, including 15 years with the award-winning PBS program, "Nightly Business Report." She has made several appearances on Central Florida News 13 to discuss social media. Ms. Rand's experience as a work-at-home mom has been documented in the book, "Mogul Mom – How to Quit Your Job, Start Your Own Business, and Join the Work-at-Home Mom Revolution."