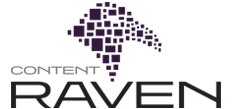 Marlborough, MA (PRWEB) October 23, 2012
Content Raven, a content security company that helps enterprises achieve greater control over their intellectual property as it is being shared externally, today announced that Prosper High School, a fast-growing suburban secondary school in Prosper, Texas, has deployed Content Raven's solution to safeguard its football team's playbooks. The football team, known as the Prosper Eagles, is ranked as one of the best programs in the state.
A football playbook contains dozens, if not hundreds, of proprietary descriptions and diagrams of plays that the players must learn. Because of the highly strategic nature of its contents, a playbook's security is tantamount -- unauthorized access could be devastating to the team's success. Prosper Eagles Head Coach Kent Scott required a foolproof way to safeguard the team's playbooks, and chose Content Raven as his first line of defense. He wanted to discontinue the practice of distributing hard copies of the playbook, which increases the risk of it being shared, lost, or misplaced. However, he worried about sending the playbooks to his players digitally, because of the chance that players might save them to their hard drives, print them, or misplace their mobile devices.
"I looked at a lot of different technology options before I chose Content Raven," said Coach Scott. "They were the only one that offered the truly foolproof content security that we needed. Plus, the solution's simplicity and ease of use were really compelling, because we didn't want our players to encounter any barriers to using it."
What drew Coach Scott to Content Raven's solution was the ability it gave him to send content digitally and still maintain complete control over it. Content Raven's unique cloud-based content control and analytics solution enables users to securely share and track rich media, video, and other critical documents across any device, including mobile, without risk of loss or abuse. Content Raven ensures secure distribution of content by protecting the actual files and giving senders complete control over how and where those files are accessed by the recipient. Content Raven offers analytics that show senders who sees their content and how it is being used. Moreover, they can track the geographic location of viewers, the frequency of views, duration of each view, and even the type of device it is viewed on.
For Coach Scott, the Content Raven solution addressed his concerns over the security of his playbooks. He now sends them to his players without worrying about them saving the playbooks on their hard drives or printing them. His team can access game strategy anywhere that is most convenient for them – on their mobile devices, laptops, or desktop computers. Because the solution doesn't require any set-up or software installation by end users, his players began using the new technology immediately, without any training or support.
Since the team began using Content Raven in the summer of 2012, Coach Scott has been extremely pleased with how the technology has streamlined his job.
"This technology has been phenomenally helpful. I needed a way to get playbooks to our players in a secure manner, without compromising efficiency. With Content Raven, I can push the playbooks to our kids quickly and easily and they can access them from anywhere. It's made a huge difference to our team," said Coach Scott.
About Content Raven
Content Raven empowers enterprises of all sizes to control intellectual property and other valuable content as it is shared externally. The company provides content distribution and control through the cloud, with usage analytics, to mobile and other devices focused on rich media. Content Raven's end-to-end content control and analytics solution enables users to securely and easily share and track rich media, video, and other critical documents without risk of loss or abuse. Easy to use, with no software installation required, Content Raven is the first and only cloud-based content control solution that supports multiple devices, including mobile, and any type of content format. Companies around the world, including EMC, Gryphon Networks, and Waters, use Content Raven to control how their outbound content is consumed and managed. Content Raven is headquartered in Marlborough, MA.