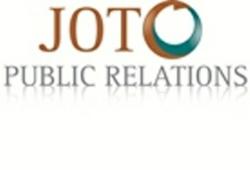 I learned first-hand how effective the online training is for new employees
Clearwater, FL (PRWEB) October 22, 2012
A Clearwater-based IT firm recently earned recognition on a radio talk show whose host, Mr. Rudd, is nationally recognized on Wall Street. Due to the efforts of JoTo PR, Rafferty Pendery, creator of Rethink Training, was a feature guest on The Rudd Report, part of Sarasota Talk Radio, last month.
Rethink Training is a unique IT company that created the first-of-its-kind Learning Management System for business to solve the unique needs of businesses, from healthcare or trade to education or utilities. Upon speaking with executives and staff at many corporations, Rethink found the common points that businesses found frustrating in not being able to train their employees. The company behind Rethink, Studio98, embarked on creating an online training platform sold as software as a service (saas), where administrators can easily build interactive courses for employees that feature text, images and videos, as well as multiple-choice and essay-based quizzes.
The southern U.S. outpaced other regions in the number of job openings in July, and that momentum has continued in August as Florida's "help wanted" online ads increased to 264,253, up from 230,949 in August, 2011 (1)
As a PR firm specializing in Business PR for certain industries, including the IT industry, JoTo CEO Karla Jo Helms said that proper training has been proven successful in her own firm. "I learned first-hand how effective the online training is for new employees," stated Helms. "Any company of any size can use the online training to improve efficiency and decrease costs."
Rethink Training provides businesses with the employee training tools they need to succeed and to keep Florida's economic growth climbing – online training made easy. Rethink's clients include Inc. 500 and Fortune 100 companies.
To listen to Rethink's CEO, Rafferty Pendery's interview, visit: sarasotatalkradio.com/wsrq-listening-lounge/the-rudd-report-audio-archive/ .
About JoTo PR:
Based in Tampa Bay, Florida, JoTo PR is an established Florida public relations firm founded by public relations veterans and innovators Karla Jo Helms and Diane D. Stein. The duo launched their PR firm to meet a growing demand for new media expertise. JoTo is a hybrid PR agency, blending proven traditional approaches with the latest technology to deliver the best advantages of both worlds to the healthcare, financial and technology industries. JoTo's holistic approach to Business PR begins with communications strategic plans and leads into fully-integrated PR campaigns designed to optimize company communication, improve marketing and sales return on investment (ROI), and expand business opportunities. For more information, visit JoTo PR online at http://www.jotopr.com.
(1)Florida consumers' confidence jumps, UF survey finds news.ufl.edu/2012/07/31/cc0712/