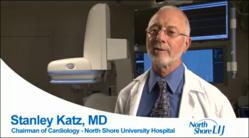 Patients are partners with physicians in their care. Education helps make them better informed and makes that partnership stronger.
Atlanta, GA (PRWEB) October 22, 2012
Nucleus Medical Media recently announced the release of their new Nucleus Animation Library (NAL), a comprehensive collection of 3D medical animations produced by graduate level medical writers, editors and animators working with a review board of 100+ physician experts.
The NAL comes with a variety of usage licenses including a custom marketing licensing option that grants hospitals the rights to use the animated content on sites like Facebook, Twitter and YouTube. By incorporating NAL animations with footage showing physician interviews, patient stories and treatment facilities, hospitals can create their own original productions leveraging the drawing power of medical animation, while effectively differentiating them from competing organizations.
North Shore-LIJ Health System and Detroit Medical Center are two groups that have taken full advantage of these animated content tools with favorable results.
Two years ago, North Shore-LIJ licensed two animations from Nucleus, "Angioplasty" and "Coronary Artery Bypass", integrated on-camera footage of their doctors speaking about these procedures and produced their own promotional videos. Today, out of North Shore's nearly 200 total YouTube videos, the two containing Nucleus animations rank first and second for views, with nearly 50,000 views combined.
"The use of quality animation helps grab and hold the viewer's attention by showing them what's involved in an interesting, engaging way," said Brian Mulligan, Assistant Vice President of Public Relations for North Shore – LIJ.
More than simply grabbing attention, studies show that 3D animations are more effective than text and 2D illustrations alone in communicating health information. Medical animation, compared to printed materials, improves patient understanding of procedures and potential complications; increases trust in medical professionals; reduces anxiety; and increases the feeling of readiness for the procedure, according to the results of a 2002 randomized controlled trial published in The Surgeon, a German journal.
Hospitals and health care systems incorporating 3D animation into their online marketing see higher levels of patient engagement and an increased perception of quality care. "Patients are partners with physicians in their care. Education helps make them better informed and makes that partnership stronger. When we are the provider of that information, it reflects positively on us," Mulligan said.
Detroit Medical Center's Ken Bearden agrees. "We hope providing these videos will encourage potential patients, both locally and across the nation, to recognize Detroit Medical Center as a destination for specialty care," said Bearden, Corporate Director of integrated marketing communications.
"With over one million views between our own website and our YouTube channel, we're confident that our videos are having an impact on our brand and on the way people view and understand health care," Bearden said.
Nucleus Medical Media's videos have been viewed on YouTube over 142 million times, with health information seekers watching over 42,000 hours of their videos each month. The company licenses the Nucleus Animation Library to hospitals, healthcare systems and clinics to use for marketing and patient education.
###
For further comment, contact Ronald Collins, CEO and Co-founder of Nucleus Medical Media, at rcollins(at)nucleusinc(dot)com or (770) 805-0460
About Nucleus Medical Media
Founded in 1997, Nucleus Medical Media, Inc. is an award-winning creator of medical illustrations, medical animations, and interactive multimedia for the publishing, legal, healthcare, entertainment, pharmaceutical, medical device, and academic markets. Nucleus's clients and partners include WebMD, McGraw-Hill, Dr. Oz, EBSCO Publishing, and thousands of other businesses in new and traditional media. Nucleus employs the world's largest team of graduate-degreed medical illustrators, and has a Medical Review Board with more than 100 physicians and nurses. For more information, visit http://www.nucleusinc.com/aboutus.php