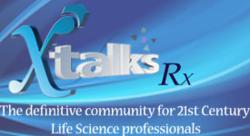 Toronto, Canada (PRWEB) October 23, 2012
Post Approval Clinical Epidemiological Studies (PACES) is the gold standard for assessing real-life effectiveness of certain therapies. However, due to regional variations in the patient profile, including cultural influences, practice patterns and local reimbursement policies, these studies must consider regional needs and treatment gaps. And given the importance of the PACES and the potential implications, it is essential that these studies are conducted with the same scientific rigor as Phase II and Phase III studies.
In this webinar, Dr. John S. Sampalis will review key aspects of developing and executing PACES. More specifically, Sampalis will outline essential elements of successful studies, statistical considerations and other important issues.
Dr. Sampalis is a clinical epidemiologist with extensive expertise in health services research, clinical trials and evaluation methods of medical technology. He is currently a tenured Professor of Surgery and Medicine with the Faculty of Medicine of McGill University, University of Montreal and University of Laval, Director of Surgical Research Jewish General Hospital, Head Surgical Epidemiology Division of Surgical Research McGill University.
For register for this event, visit: http://xtks.in/xto-519p
Xtalks, powered by Honeycomb Worldwide Inc., is a leading provider of educational webinars to the global Life Sciences community. Every year thousands of industry practitioners turn to Xtalks for access to quality content. Xtalks helps Life Science professionals stay current with industry developments, trends and regulations. Xtalks webinars also provide perspectives on key issues from top industry thought leaders and service providers.
To learn more about Xtalks visit http://xtalks.com/ContactUs.ashx
Contact:
Karen Lim (416) 977-6555 ext 227
clientservices(at)xtalks(dot)com