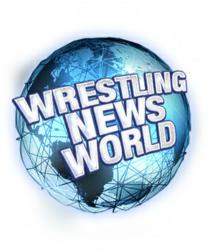 Wrestling News World is experiencing phenomenal growth because of our ability to break the news first
Charleston, West Virginia (PRWEB) October 23, 2012
Wrestling News World is the Internet's premier destination for wrestling news, rumors, results and spoilers for WWE, TNA Wrestling, Ring of Honor and more. Using their wide array of backstage sources, Wrestling News World reports match outcomes before they even happen.
Over the past two months, Wrestling News World successfully reported Antonio Cesaro would defeat Santino Marella for the WWE United States Championship and Kofi Kingston would defeat The Miz for the WWE Intercontinental Championship. Wrestling News World also leaked the news of Jeff Hardy winning the TNA Championship at TNA Bound for Glory two weeks before it happened.
Wrestling News Word editor Richard Gray stated that "Wrestling News World is experiencing phenomenal growth because of our ability to break the news first. Since 2007, no website or publication has broken more stories than we have. In 2011, we spoiled The Rock's return to WWE weeks before it actually happened."
Richard went on to say the main reason for Wrestling News World's growth could be attributed to three distinct advantages over other publications:
1. Unlike other wrestling news websites or publications, all of the content on Wrestling News World is exclusive and approved by our sources. "The content is detailed and accurate. We wanted to elevate the level of quality for users seeking accurate wrestling news," Gray explained.
2. Wrestling News World is available across multiple platforms, which provides the quality wrestling news on smart phones and tablets. "Wrestling News World is completely user-friendly. The wrestling news can be consumed on a smart phone, on a tablet or of course on a computer." Wrestling News World is one of the only publications to be completely accessible.
3. Finally, the wrestling news at Wrestling News World is updated more times per day than any other publication. Editor Richard Gray explained, "We provide readers with approximately 20 updates per day, making sure they are always in the know. My philosophy is if it happens backstage in wrestling, it will be on Wrestling News World. I attribute a lot of our success to this simple concept."
The best part? Wrestling News World puts the reader first, assuring they know what is going on before it is available anywhere else. There are sections to WWE Suspensions, questions directly from readers in Ask WNW and even a section where writers post opinions on current WWE and TNA programming.
Editor Richard Gray ended the press release with "I've been covering the pro wrestling world since 1999 and have spent my career developing connections and relationships that allow me to provide my readers with the best wrestling news coverage in the world. I pride myself on detailed quality content that will make sure the wrestling fan knows what is going on. Wrestling News World puts the business under a microscope that fans all around the world are interested in. We certainly invite you to check us out."
To learn more about Wrestling News World feel free to visit http://www.wrestlingnewsworld.com