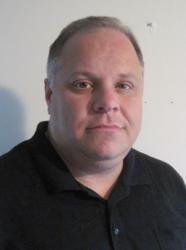 My approach has been to always try to do the right thing for the right reasons.
Beattyville, KY (PRWEB) October 22, 2012
CCA, America's leader in partnership corrections, is pleased to announce the appointment of David P. Frye to warden at the Lee Adjustment Center. In his role as warden, Frye will oversee 170 employees at the 800 bed facility located in Beattyville, KY.
"It's a great honor and opportunity to be warden at Lee Adjustment Center," says Frye. "Having worked many years at Lee and having started my corrections career at Lee, I look forward to continuing to provide a quality, safe and secure facility. We have a great and experienced staff at Lee, and it's an honor to work with them."
Frye brings nearly 20 years of corrections experience to his new position as warden, most recently serving as assistant warden at Lee, and briefly serving as acting warden at the Otter Creek Correctional Center in Wheelwright, KY.
Valued by his colleagues, Frye has steadily risen in the ranks throughout his career in corrections. Among his other senior positions, Frye has served as a case manager, unit manager and programs manager. His enthusiasm for inmate rehabilitation and meaningful public service has set a leading example for those around him.
"My approach has been to always try to do the right thing for the right reasons," says Frye.
Frye's knowledge of the facility, particularly with his experience holding an array of supervisory positions, aptly suits him to lead as warden at Lee. CCA looks forward to the continuation of the Lee Adjustment Center providing quality care and service to the community and its government partners.
About Lee Adjustment Center
CCA's Lee Adjustment Center is located in Beattyville, KY. The facility has been owned by CCA since 1998 and has earned accreditation by the American Correction Association, which represents the national gold standard for professional correctional management.
About CCA
CCA is the nation's largest provider of partnership corrections to federal, state and local government, operating more than 60 facilities, including more than 40 company-owned facilities, with more than 90,000 beds, in 20 states and the District of Columbia. In addition to providing the residential services for inmates, CCA facilities offer rehabilitation and educational programs, including education, vocation, religious services, life skills and employment training and substance abuse treatment. For more information, visit: http://www.cca.com and http://www.ccacommunities.com.