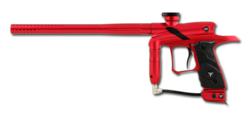 We take pride in being being the best price online
New york.. NY (PRWEB) October 23, 2012
Action Center Paintball, a top reseller of cheap paintball guns and gear online, is introducing the Kingman Dangerous Power G4 in their annual paintball Christmas super sale. This is one of the most popular paintball guns around, and people are really looking for the cheapest prices online. The option makes this amazing paintball gun affordable, just in time for Christmas gifts for paintball fans. They are on limited supply
"We pride ourselves on the best paintball prices online and best selection," explained Jeff Wilkinson, owner of Action Center Paintball. "The Kingman Spyder Electra as a refurbished product brings a cheap, affordable paintball gun into the reaches of many paintball fans. So we are really excited about this special price offer."
To learn more, go to
http://www.actioncenterpaintball.com/Paintball-Guns/Dangerous-Power/
Features and Specifications
The new Dangerous Power G4 Paintball Gun, is built off and designed from the popular "Threshold" marker technology. Its light, fast, and sleek looking. single tube design The G4's looks are even customizable! to your taste
The Dangerous Power G4 weighs just about 1.75 pounds and is built with quality in mind. You will notice that when you get a Dangerous Power G4 in your hands that the machining and quality is top of the line.
One of the most talked about features of the Dangerous Power G4 paintball gun is the Spec R series bolt. The bolt used in the G4 is an o-ring-less design and is one of the most efficient and consistent stock bolts on the market.
The Dangerous Power G4 demands precision and comfort by adopting the Rev-Is four-way trigger adjustment including the breakaway magnetic trigger. The G4 includes a new, fully engineered, spring-assisted regulator increasing its accuracy and durability. Dangerous Power Engineering has enforced qualities in the G4 to adapt to change and overcome any scenario by implementing a fully programmable micro-switch board for every players preference.
Dangerous Power G4 Paintball Gun Features:
G4 Light Weight - You will notice as soon as you pick up your Dangerous Power G4 that this baby is light. Weighing in at less than 2 pounds, the Dangerous Power G4 is one of the lightest paintball guns on the market
G4 O-ring Free Bolt - The bolt on the Dangerous Power G4 incorporates the O-ring-less bolt of the Spec R series guns. This translates to the same accuracy and efficiency as the Spec R series guns for $100 less.
G4 Ramping Board - Adjusting modes on your paintball gun has never been easier than on the Dangerous Power G4. The DP G4 has a fully programmable micro-switch board that will suite the preferences of any paintball player.
G4 Adjustable Trigger - Dangerous power listened to their customers and have added the Rev-I four way trigger adjustment which includes the breakaway magnet. The Dangerous Power G4 Paintball Gun trigger ranks up with the highest tournament level paintball guns on the market